Adriana Lima Pimps The Victoria's Secret Showstopper Bra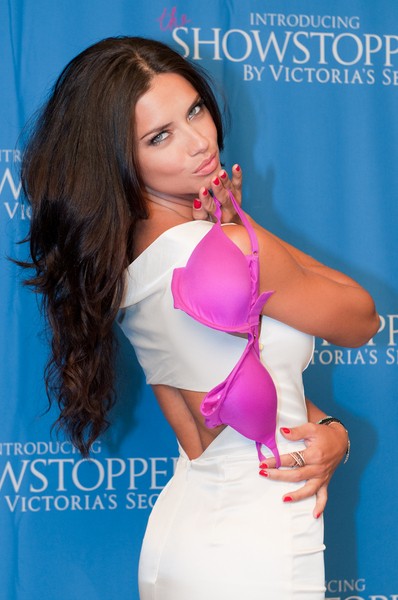 Adriana Lima showed off Victoria's Secret new bra The Showstopper in New York City today. The brunette beauty, who just turned 30 in June, showed off a hot pink model.
Unfortunately for many male admirers Adriana didn't model it on herself.
Fun facts about Adriana: She's married to a Serbian basketball player, she is a devout Catholic, and she does a lot of charity work.