Adriana Lima & Marko Jaric Separate After Five Years Of Marriage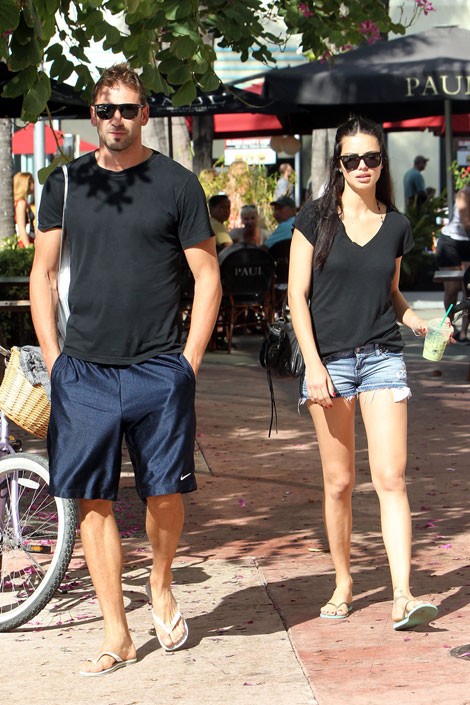 Brazilian model Adriana Lima and her professional basketball star husband Marko Jaric have split after five years together. The Victoria's Secret model and the NBA star got married in Jackson Hole, Wyoming, on Valentine's Day in 2009 and have two daughters - Valentina, 4, and Sienna, 19 months.
The former couple said in a statement to PEOPLE: "After long and careful consideration, we have decided to separate after five years of marriage. We are grateful to be the parents of two incredible young daughters that we will continue to co-parent. We would greatly appreciate your respect for our family's privacy as we begin this delicate next chapter for all members of our family."
Lima, 32, was named the "Supermodel of Brazil" at the age of 15. She is Victoria Secret's longest-serving Angel, having walked in her first show for the lingerie brand at age 18. She has appeared in a total of 13 shows, opened five, and been chosen to wear the coveted Fantasy Bra twice.
She told the Daily Telegraph newspaper in December: "I'm the grandmother of the family! Every year it gets bigger and better. It's a real family - we all watch the show played back to us at the end, in the pink room backstage, all the girls together. It is such an experience, we work so hard, so it feels great to watch it again."
In 2012, Forbes magazine listed Lima in the number 4 spot in its top-earning models list with a reported $7.3 million annual salary.