Adriana Lima And Alessandra Ambrosio Get Playful In A Pair Of Bikini Tops For Victoria's Secret Shoot In Malibu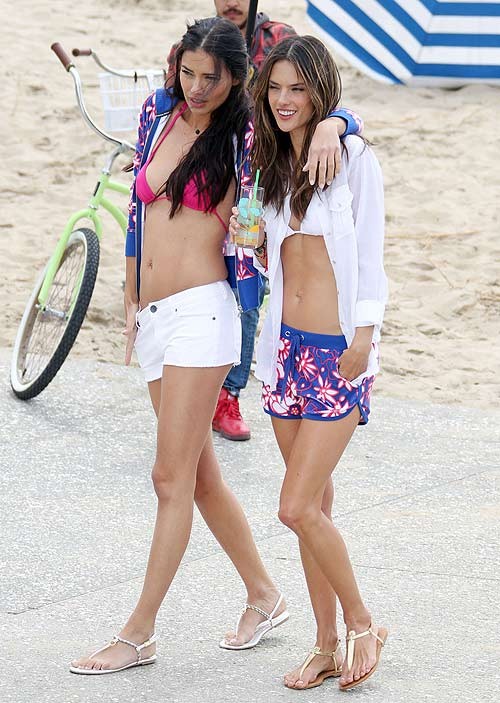 Models Adriana Lima and Alessandra Ambrosio looked playful together on the beach in Santa Monica, Calif., during a their latest shoot for Victoria's Secret.

The two sexy ladies showed off several new fashions for an upcoming catalog, including a matching outfits consisting of bikini tops with short shorts and gladiator sandals.

Alessandra even showed her flawless body in a white bikini with pink and green polka dots on it.

The two models shot a self-portrait that Ale posted to her Instagram page, welcoming her fellow Angel to the social network.

"Want to welcome my friend @adrianalima to #instagram #kisses from both of us!!" She wrote.

Adriana joined late in February, but has only posted three pics so far. We're looking forward to lots more. The two models are also featured with fellow model Ana Beatriz Barros that Alessandra posted for this week's "Throwback Thursday" -- the day that Instagrammers and Tweeters use to post old photos of themselves.