Adele's 'Skyfall' Leaks Online - Listen To It!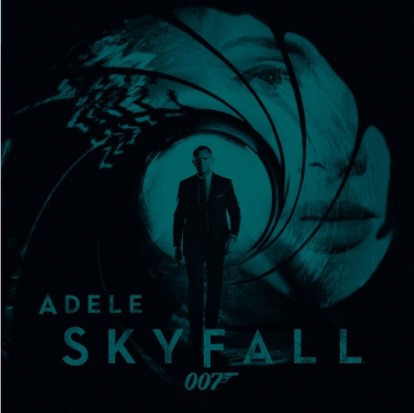 Adele's James Bond theme "Skyfall" is officially scheduled for release on the singer's website on Oct. 5, but eager fans have managed to listen to a huge chunk of the new single.
One minute and 46 seconds of the song was leaked online on free streaming websites such as Soundcloud and YouTube.
Paul Epworth, who wrote the track with Adele, urged fans to wait until Friday to hear the entire version. He tweeted, "I hear a short excerpt of Skyfall leaked... I can't wait for everyone to hear the whole thing because Adele's performance is jaw dropping."
Whether the leak was by accident or planned (as they often are to create buzz), the track harkens back to the old-fashioned days of Bond. The tune features a 77-piece orchestra and reportedly will be played during the film's closing credits.
"Skyfall" is the 23rd official James Bond film. In the movie, Bond's (Daniel Craig) loyalty to M (Judi Dench) is tested as her past comes back to haunt her. The movie hits theaters Nov. 9.
Listen to "Skyfall" now...