Adele Tops Britain's Richest Young Musicians List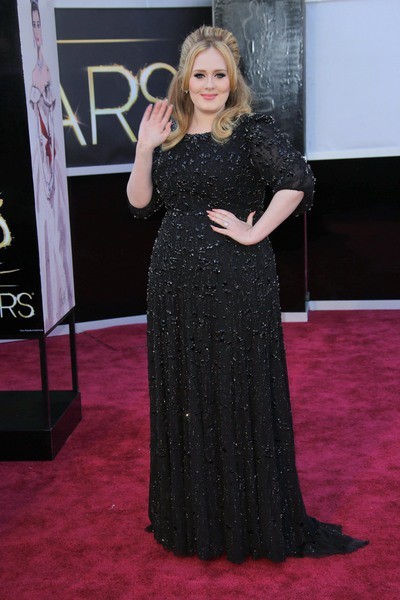 Adele has taken the top spot on Sunday Times' list of Britain's richest young musicians thanks to an estimated $48 million fortune.
Adele will turn 25 next month on May 13, but she has already won an Oscar for her James Bond theme Skyfall and has earned approximate $16 million in the last 12 months.
The sudden influx of cash over the last year has put her ahead of other British musicians such as Cheryl Cole ($22 million), Leona Lewis ($19 million), Katie Melua ($19 million), and Florence Welch ($14 million).
Despite those nice numbers, they pale in comparison to veterans of the industry. It may be unfair to put their numbers side-by-side with a name like Paul McCartney, who is worth an approximated $1 billion.
Adele has had to endure jokes about her weight from Joan Rivers recently. Rivers said that Adele should rename her song to "Rolling in the Deep Fried Chicken." Adele has yet to respond.