Adele Scores Another Major Album Poll Win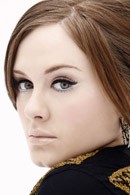 Adele's hit album 21 has been crowned Entertainment Weekly's top album of 2011.

The release has already topped a string of important magazine countdowns and now the Brit can add another major end-of-year accolade to her list.

The album beat Fleet Foxes' Helplessness Blues and Lykke Li's Wounded, while Nicki Minaj's Super Bass was named Best Single ahead of summer anthem Pumped Up Kicks by Foster The People.

Lou Reed's collaborative album with Metallica, Lulu, was named the Worst Album of 2011 and Kim Kardashian's Jam (Turn it Up) picked up the Worst Single dishonor.