Adele: 'No New Record For 5 years'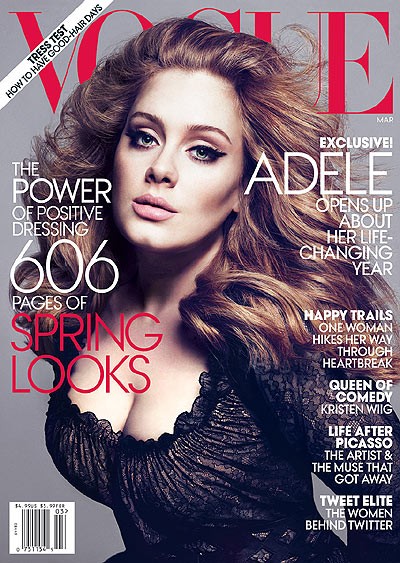 Adele is following up her huge Grammy haul with a stunning announcement: She claims she's going to take five years off before recording another album.
After becoming only the sixth act in Grammy history to sweep the top three awards, she told Vogue "I am f***ing off for four or five years. If I am constantly working, my relationships fail."
The singer is referring to her boyfriend Simon Konecki, although their relationship is still new. She continues, "So at least now I can have enough time to write a happy record. And be in love and be happy. And then I don't know what I'll do. Get married. Have some kids. Plant a nice vegetable patch."
When that next record finally comes, Adele swears it won't be another album based on a break-up. She says she is "done being a bitter witch" and that she will "never write a break-up record again".