Adele Holds Top Position On Pop Charts

Adele has scored a fourth week at the top of the U.S. pop charts as "American Idol" finalists Scott McCreery and Lauren Alaina charge into the new top 20.
 
The Brit's "Rolling in the Deep" keeps Pitbull's "Give Me Everything" off the top of the Billboard countdown, which will officially be revealed on Thursday, while Katy Perry's "E.T." rounds out the top three.
 
But the big talking point of the new chart is the debuts of McCreery and Alaina. Idol champion McCreery scores the Hot 100's Hot Shot Debut with victory ballad "I Love You This Big" at 11, while Alaina's "Like My Mother Does" debuts at 20.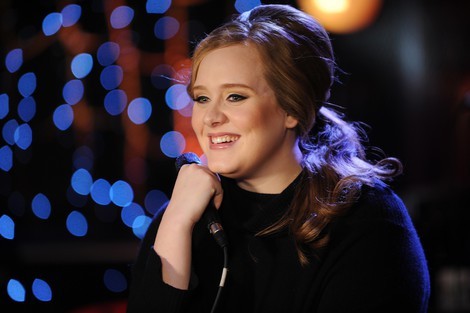 Click Here For More Adele Pictures
• Lady Gaga's 'Born This Way' Sells 1.1 Million Copies In First Week
• Adele: 'I'm Not Going To Stop Eating'
• 'Glee' Recap: Bully Whips and Dancing Queens
• 'Songs For Japan' Raises $5 Million For Earthquake & Tsunami Relief