Adele Has Never Said 'I Love You' To A Boyfriend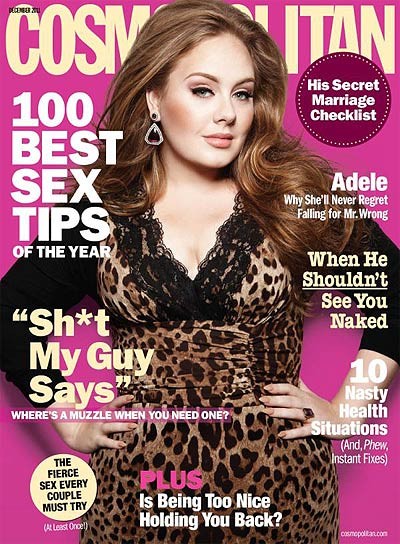 Soul sensation Adele has written letters to each of her ex-boyfriends to tell them she loved them.

The "Someone Like You" hitmaker has found fame singing about her lost loves, but she confesses she's never uttered the words 'I love you' to any of her partners - because she struggles to open up about her feelings in her private life.

But Adele recently decided to right her past wrongs by penning heartfelt notes to the exes she did have strong feelings for after taking heed of a pal's wise words.

She tells Cosmopolitan magazine, "It's so hard for me to share my feelings. I've actually never told a guy that I loved him. I've felt them; I just can't say them. My friend recently convinced me how important it is for guys to know that.

"I wound up writing letters to all the men I've been with, telling them that I did feel that for them. Well, except for the one guy who I wrote and was like, 'You're a f---ing c---.'"