Adam Yauch Skateboard Designs To Go Under The Hammer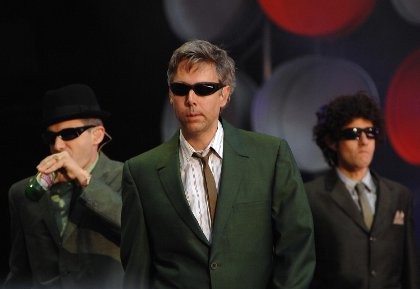 Three skateboard decks designed and signed by late Beastie Boys star Adam Yauch just weeks before his death are to be auctioned off in November to raise cash for charity.

Yauch, aka MCA, wrote out the lyrics to the rap trio's Bodhisattva Vow on the decks and signed and dated each one in March.

They will hit the online auction block alongside boards and decks featuring lyrics scribbled by Paul McCartney and Tom Petty, among others, on November 29th.

All proceeds will help fund a new Tony Hawk project to create skate parks in low-income communities.  The Yauch boards auction will benefit a park in the late rapper's native New York.

Meanwhile, fans of the Beastie Boys are campaigning to rename a skate park in Brooklyn Heights, New York after Yauch, an avid skateboarder.

The rapper lost his battle with cancer in May.