Adam Sandler Tried To Look At Shaq's Member On 'Grown Ups 2' Set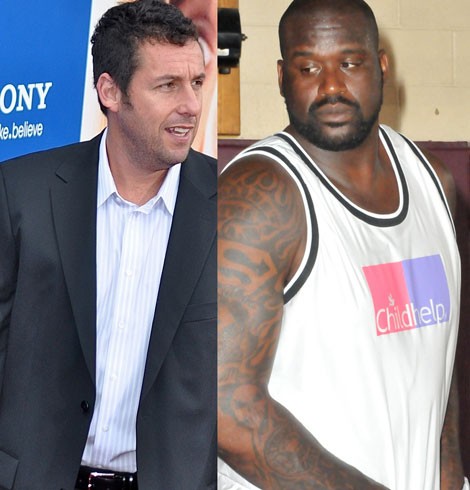 While filming "Grown Ups 2," Adam Sandler had a quest - sneak a peek at retired basketball star Shaquille O'Neal's penis.
The actor took the opportunity while Shaq was showering after a basketball game on the set of the film, but it didn't turn out quite as Sandler expected.
The actor explained: "Everyone else left and I'm like, 'OK, let me see that thing...' I go back there... and his bodyguard is there and his bodyguard is just so strong... so I said, 'Sorry, I was just trying to see Shaq's penis... I'm outta here. Please don't tell Shaq this happened.'
 
"I see Shaq later on the set and I guaranteed that guy ratted me out, so I said, 'I'm sorry about that before with your security guard,' and he said, 'I don't have a security guard, that was my d**k!'"
In "Grown Ups 2," Lenny (Sandler) and his family relocate to the small town where he and his friends grew up. During the last day of school, the grown ups are the ones learning lessons from their kids on a day notoriously full of surprises.
The film hits theaters in July.