Adam Sandler Makes An Ugly Woman (Photos)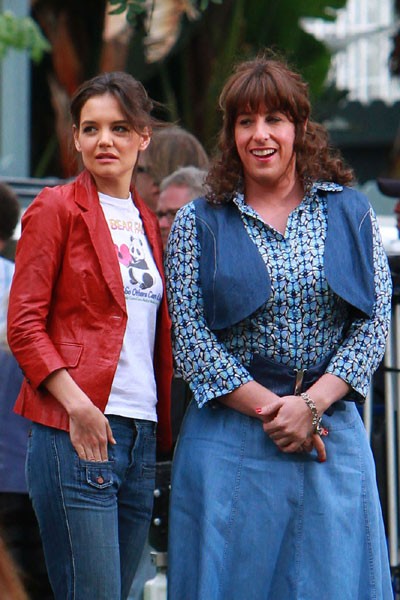 We spotted Katie Holmes and a cross-dressing Adam Sandler on the set of "Jack & Jill" in Los Angeles yesterday. Katie looked cheery while the camera was rolling, but in between takes she looked tired and glum.Maybe she's upset the History Channel decided not to air her Jackie O. miniseries.
After filming, Katie spent time with her daughter Suri. "Jack & Jill" is an upcoming Dennis Dugan comedy about a brother and sister both played by Sandler.
The movie is bing directed by Dennis Dugan, who previously worked with Sandler on "Happy Gilmore" and "Grown Ups."