Adam Sandler Gave Russell Brand His Big Break

Comedian Russell Brand has Adam Sandler to thank for his blossoming Hollywood career - because the movie star was the first to suggest the Brit abandon his TV job and try out as an actor.

The "Get Him to the Greek" star previously worked as a presenter for MTV UK and it was only after a risque interview with Sandler that Brand began contemplating moving to the U.S.

He says, "I was in England minding my own business, presenting an MTV program, and Adam Sandler came on it as a guest.

"I was quite cheeky (to him) even though he was a big movie star and afterwards people said (to Sandler), 'Are you alright? He was quite cheeky to you.' And he said, 'No, actually I quite liked it, he should come to America and do films.'"

And the "Big Daddy" star even gave Katy Perry's new husband a helping hand to land his first acting gig in "Forgetting Sarah Marshall."

Brand adds, "So he put me in touch with Judd Apatow and then Adam put me in his film "Bedtime Stories" and now I'm making another film, so it's been amazing for me. That was a bit of bloody luck!"

Apatow produced both "Forgetting Sarah Marshall" and Brand's hit summer comedy "Get Him to the Greek."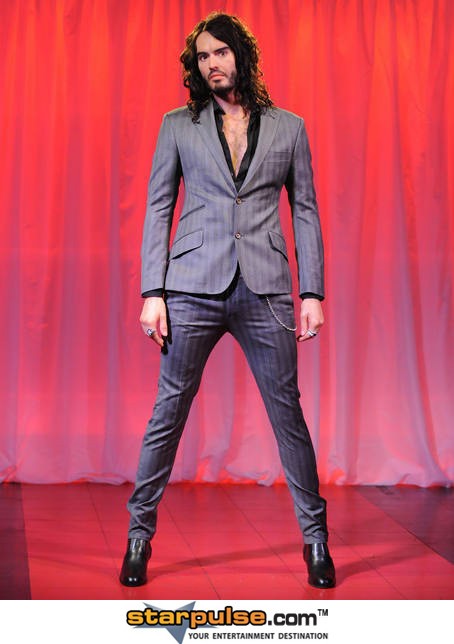 Click for more great Russell Brand pictures: