Adam Levine's 'I Hate This Country' Comment Causes Massive Freak-Out From 'The Voice' Viewers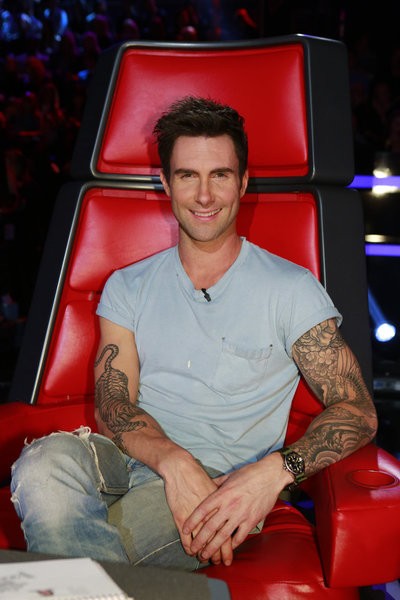 Adam Levine has been called out by fans for saying, "I hate this country," during a live episode of The Voice on Tuesday night.

The Maroon 5 singer didn't realize his microphone was still on when he uttered the words under his breath after two of his remaining three contestants, Judith Hill and Sarah Simmons, were voted off the show (Levine's final contestant, country singer Amber Carrington, was spared elimination).

Many called for NBC to fire him from the show -- and some even for deportation -- for his 'unpatriotic' comment, which Levine, in all likelihood, probably didn't say as an act of treason to his country.
The 34-year-old singer addressed his critics on Twitter after the show simply by posting the definitions to the words "joke," "humorless," "lighthearted" and "misunderstand."

Levine should not have had to apologize for the comment in the first place, however he did release a statement via NBC on Wednesday to explain exactly what the people who didn't have a problem with it already knew.

"I obviously love my country very much and my comments last night were made purely out of frustration. Being a part of The Voice, I am passionately invested in my team and want to see my artists succeed," he said. "Last night's elimination of Judith and Sarah was confusing and downright emotional for me and my comments were made based on my personal dissatisfaction with the results.
"I am very connected to my artists and know they have long careers ahead, regardless of their outcome on the show.'
Let's be realistic -- it's a good bet that a lot of people said the exact same thing when they found out Kim Kardashian was pregnant or that the Duggars were expecting baby number 367.