Adam Levine To Be Named People Magazine's 'Sexiest Man Alive'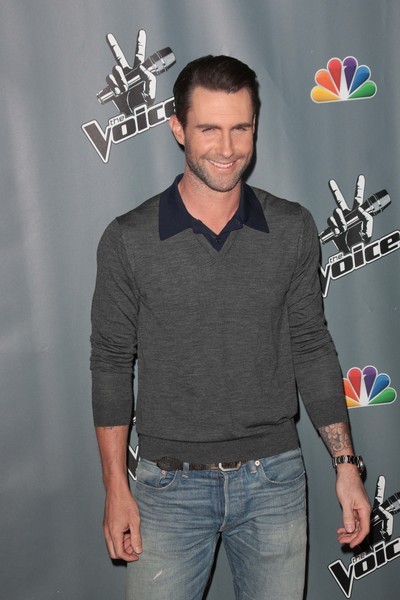 People magazine's newest "Sexiest Man Alive" will officially be revealed next week; however, several internet reports suggest Maroon 5 singer and "The Voice" judge Adam Levine is the lucky guy in question.
The pick breaks tradition because Levine is a musician. Most of the past honorees were movie stars, including Channing Tatum, Bradley Cooper and Ryan Reynolds.
During an interview with the "Today" show on Friday, Levine shrugged off the rumor, telling Savanaah Guthrie: ""It would be an interesting idea…I know nothing."
The singer has been included in the "Sexiest Man Alive" edition in the past but not as the number-one pick.
Levine is currently engaged to Victoria's Secret model Behati Prinsloo. He recently segued into acting and starred in the television series "American Horror Story." He also appears in the upcoming film "Can A Song Save Your Life?"
In August, NBC picked up a sitcom created by Levine and his longtime roommate Gene Hong based on their lives together.