Adam Levine Named 'Sexiest Man Alive' By People Magazine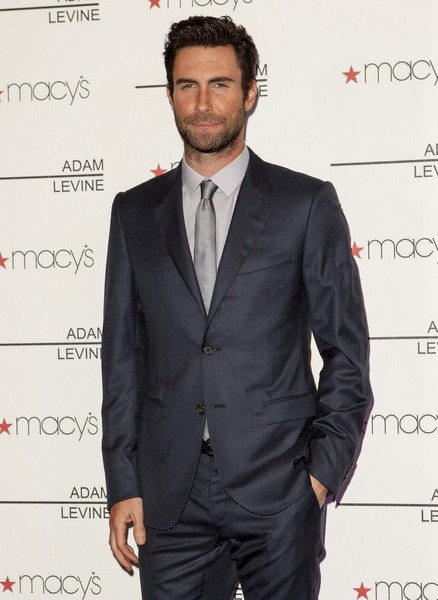 Maroon 5 singer Adam Levine is People magazine's "Sexiest Man Alive." He takes over the crown from last year's winner, Channing Tatum, and beat some stiff competition from celebs including singer Justin Timberlake and actor Chris Pine.
Other sexy stars on the list include soccer ace David Beckham; actors Idris Elba and Justin Theroux; singers Luke Bryan, Bruno Mars and Pharrell Williams; talk show host Jimmy Fallon; and Mia Farrow's political journalist son, Ronan Farrow.
Levine, 34, was officially bestowed with the title during Tuesday's live episode of NBC's singing competition "The Voice."
He told the magazine: "As a musician, you have fantasies that you want to win Grammys, but I didn't really think that this was on the table. I was just amazed and stunned and it almost seemed like they were kidding, but they weren't, so that's cool."
Prior to the official announcement, it was leaked that Levine was up for the honor. He told "Access Hollywood" his friends would tease him incessantly if he was named the "Sexiest Man Alive."
He said, "There is no way that I'll ever be able to live it down. I'm going to be getting pranked by everyone, if it does happen. I'm going to be getting pranked by every single person I know!"
It's been a busy year for the frontman. He worked on his first feature film, "Can A Song Save Your Life?" opposite Keira Knightley, and launched a clothing line through Kmart. He also got engaged to Victoria's Secret model Behati Prinsloo.
Adam added in his winner's interview: "This is just a really interesting time where everything seems to be heading in a certain direction. And I'm not taking any of it for granted."