Adam Levine Makes Acting Debut in 'American Horror Story: Asylum'
The Voice coach and three-time Grammy Award winner Adam Levine makes his acting debut tonight in the season premiere of American Horror Story (10 PM ET/PT on FX).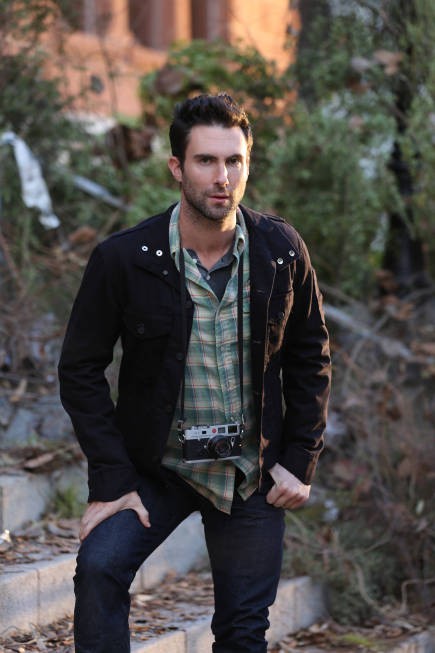 Levine plays Leo, a recently-married photographer who travels with his wife Teresa (Jenna Dewan-Tatum) to the haunted Briarcliff Manor insane asylum on a 'haunted honeymoon' tour - but once they enter the asylum, they discover that it might be their last stop. For more details on Levine's role, you can click here.
The first five minutes of tonight's episode, which feature Levine, are also available on the American Horror Story Facebook page (age verification is required due to mature content).
The Maroon 5 frontman has already moved on to his next acting role: the film Can A Song Save Your Life?, opposite Keira Knightley and Mark Ruffalo, which is due to hit your local theater in 2013.
The flick also includes Levine's fellow Voice coach Cee Lo Green, who has himself appeared in previous acting gigs, most recently the Jordin Sparks-Whitney Houston film Sparkle.
Christina Aguilera starred opposite Cher in the movie Burlesque, making Blake Shelton the only Voice coach who hasn't taken on a scripted role of some sort. Paging Mr. Shelton...
American Horror Story: Asylum begins tonight at 10 PM ET/PT on FX; The Voice returns Monday, October 22 at 8 PM ET/PT on NBC.
(c)2012 Brittany Frederick/Big Red Chairs. Appears at Starpulse with permission. No reproduction permitted. All rights reserved.