Adam Lambert & Queen To Tour North America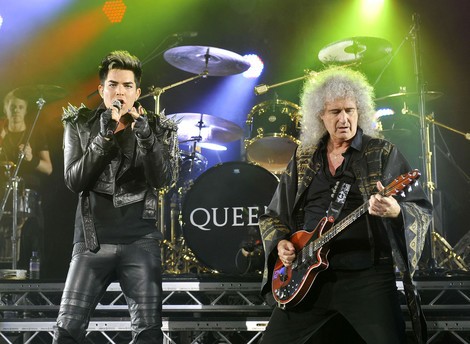 Queen and former "American Idol" star Adam Lambert will reunite for a summer tour of North America. The singer and the band have played on and off together since 2012, performing in the United Kingdom, Ukraine, Russia, Poland and at a music festival in Las Vegas in September.
Lambert told "Good Morning America" on Thursday: "To get to be on stage with these two amazing rock royalty members... Honestly, Queen is one of the quintessential rock bands of all time...They have influenced bands for years to come."

Drummer Roger Taylor commented, "We feel that Adam is one of the few singers that actually can deliver our songs."
Guitarist Brian May added, "Probably the only singer that can deliver those songs."
Last month, Queen's "Greatest Hits" became the first album to sell over 6 million copies in the U.K. The album was released in 1981.
May and Taylor confirmed in December that a few undiscovered tracks recorded by former frontman Freddie Mercury, including 1983 collaborations with Michael Jackson, could soon be released.