Adam Driver Says 'Star Wars Episode VII' Role 'Doesn't Feel Earned'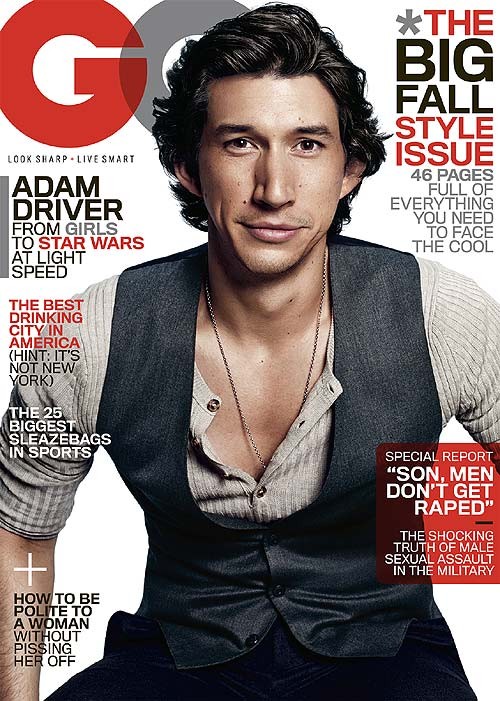 Adam Driver is quickly rising to the top of the A-list, thanks to his role on HBO's hit series "Girls," and the actor recently sat down to discuss his career for the September issue of GQ magazine.

Driver began his acting career after getting discharged from the U.S. Marine Corps. He joined after the events of 9/11 but broke his sternum during a training drill and was discharged. It kept him from serving in Iraq, something he laments.

"It's hard to describe. You're put in these very heightened circumstances, and you learn a lot about who people are at the core, I think. You end up having this very intimate relationship where you would, like, die for these people," Driver tells GQ. "It just seemed like a badass thing to do, to go and shoot machine guns and serve your country."

"To not get to go with that group of people I had been training with was... painful," he adds.

After graduating from Julliard in 2009, the actor has gained popularity and is set to star in a number of films, most notably next year's hotly anticipated Star Wars Episode VII, something he's thrilled about, but feels like he doesn't yet deserve after just a few years in the business.

"It's very nice," he says, "But in a way, I don't feel like I've really put in my dues. Like it doesn't feel earned."

Check out Adam Driver's full interview in the September issue of GQ magazine, on newsstands everywhere now.