Acuvue & Fox TV Give Teens A Sneak Peak Into Their Favorite Celebs' Defining Moments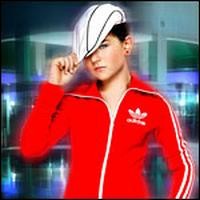 Vistakon®, Division of Johnson & Johnson Vision Care, Inc., makers of Acuvue® Brand Contact Lenses, has teamed up with some of today's most popular young stars to bring teens an exclusive peak at their most meaningful moments and the experiences that have paved their paths to celebrity. The two part series will air nationally on Fox television on Saturday, December 23 and Saturday, December 30 at 11:30 AM. Check your local newspaper for listings.
Acuvue Presents Celebrity Moments
will feature personal stories and insights from well-known artists like multi-platinum teen songster
JoJo
to breakout performers like
Vanessa Anne Hudgens
, star of the wildly popular movie
High School Musical
and girl group sensation
The Cheetah Girls
, fresh off of their 41-city tour. Also letting viewers in on some of their private defining moments are teen phenom and recording artist
Jesse McCartney
and
Dawson's Creek
alum
Joshua Jackson
.

In addition to the television program, Acuvue is hosting a Bonus! companion website at
celebrity.acuvue.com
where viewers can replay their favorite moments from the television series and view exclusive bonus footage of these and other hot celebs. They also can download a Free* Trial Pair certificate from Acuvue so they can start living some of their own defining moments with crisp, clear vision and all-day comfort. The program's online component is now live and will be updated with new content leading up to and following the two air dates.
Additional celebrities lending their names and juicy tales to the project include the down-to-earth songwriting sister team of
Aly & AJ
; two-time reality TV pop star
Ashley Parker Angel
; champion extreme skateboarder Bucky Lasek; Brooklyn babe
Jeannie Ortega
; self-styled "veteran" and R&B heart throb
Marques Houston
; hip-hop hottie Mila J.; all-American pop rocker Tom Higgenson of the
Plain White T's
; radical skater-girl Jen O'Brien; and outrageous BMX stunt riders
Dave Mirra
and Ryan Nyquist.
The series will be hosted by Olympic and World Championship ice dancers
Tanith Belbin
and
Ben Agosto
, both of whom wear Acuvue brand contact lenses. Carrie Keagan takes the helm as the lead interviewer getting the lowdown from the all-star roster.
Here's a sneak peak at some of the insider celebrity scoop that will be revealed on the show:
* Which hottie appeared in
Prince
's "Diamonds and Pearls" video?
* What sexy songstress once played homely "
Hunchback of Notre Dame
" Quasimodo?
* Whose baby was the first one ever born on MTV?
* Who buys her CD in stores every time she sees it?
* Whose life was changed by a bike thief?
* Who needs contact lenses to see the blackboard…and got all A's in school last year?
* What guy wears hot pink underwear?
Show viewers will also have a chance to learn all about celebs' current and upcoming projects, and they can go online to get a little additional history on how each of them made it to the top of their games.
"Life is all about defining moments," says show host, Belbin. "A major moment for Ben and I was when we started skating together in 1998. Back then, we had no idea how successful we'd become as a team. The message viewers can take away from this program is how one event can set major changes in motion to affects your life's path," she concludes.
Show sponsor Acuvue is the most widely prescribed brand of contact lenses for new wearers. Teens interested in trying contact lenses for the first time can find great advice, tips and guidance on talking to their parents about contact lenses at www.acuvue.com.
The complete lineups for both shows are:
Saturday, December 23rd @ 11:30 AM
*
Cheetah Girls
*
Jesse McCartney
*
JoJo
*
Tom Higgenson
*
Marques Houston
*
Aly & AJ
*
Ashley Parker Angel
Saturday, December 30th @ 11:30 AM
*
Dave Mirra
* Jen O'Brien
*
Joshua Jackson
*
Vanessa Anne Hudgens
* Bucky Lasek
* Ryan Nyquist
* Mila J
Click the above links for more info on these teen superstars from Starpulse!