Actress Rosie Perez, Political Commentator Nicolle Wallace Join 'The View'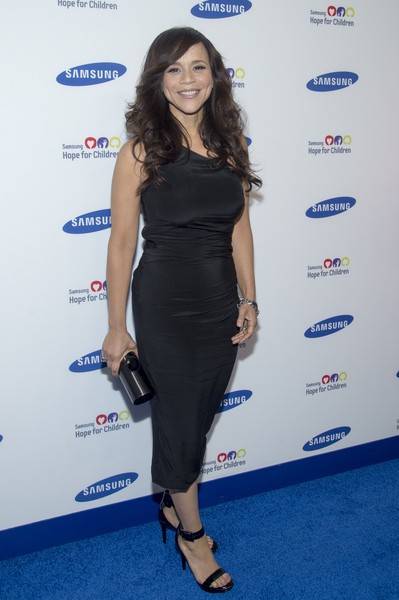 ABC just announced that actress Rosie Perez and political commentator Nicolle Wallace have joined the cast of daytime talk show "The View." They will be joining Whoopi Goldberg and Rosie O'Donnell on the panel.
Executive producer Bill Wolff said in a statement:  "These are powerful and accomplished women from different walks of life who have had amazing personal and professional experiences. Each brings incredible perspective and information to the table. This mix of smart, vibrant and energetic women is unlike anything else on daytime television."
Perez and Wallace are taking over for Sherri Shepherd and Jenny McCarthy, who left the show last season. Sheperd was a seven-year veteran, whereas McCarthy only spent one year on the program.
Perez, 49, is known for films such as "Do The Right Thing" and "White Men Can't Jump" as well as TV series including "Lipstick Jungle" and "The Cleveland Show." She co-hosted "The View" in February.
According to TVGuide.com, she said of her new gig: "I am beyond thrilled, honored and completely surprised that I've been asked to join The View. Knowing that I'll be in the company of Whoopi, Rosie and Nicolle, three very smart and engaging women that I have an immense amount of respect for, makes it even more unbelievable. The opportunity to connect with our nation's audience on a daily basis... icing on the cake! Very happy."
She also tweeted:
Thank you for all the wonderful comments! I am truly touched. Excited to be a part of an amazing show and a great team of women. @theviewtv

— Rosie Perez (@rosieperezbklyn) September 4, 2014
Wallace, 42, guest hosted "The View" three times this year. The conservative analyst was a White House communications director for the last three years of George W. Bush's presidency and was an advisor during John McCain's run for President in 2008.
The news was first reported by Deadline.com.