Actors Who Could Play Musicians

When it comes to film genres, music films are quite popular in Hollywood. With a little make-up here and there, contact lenses, or change of hairstyle, there a few actors we think would make perfect cast selections for the following musicians. Let us know if you agree.
Zoe Saldana / Beyonce
If she were to lighten her hair, we think actress Zoe Saldana would be just as fierce as miss "Sasha Fierce" Beyonce.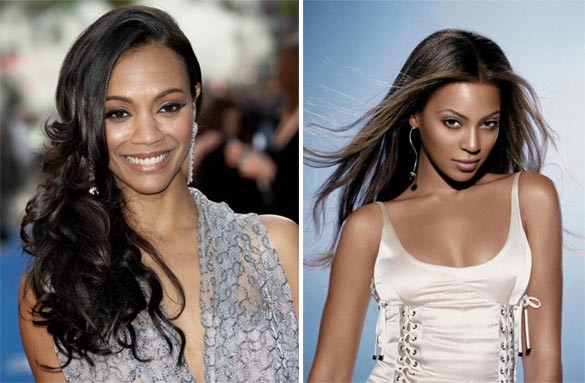 Image © PR Photos