Action Packed 'The Expendables 2' Debuts At Number One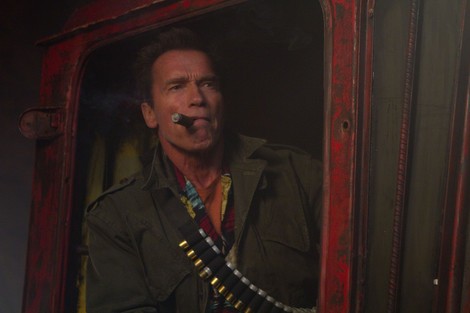 Action star-filled "The Expendables 2" dominated the weekend box office, grossing $28.8 million during its opening weekend.  It was a respectable dbut; however, the original film opened with $34.8 million in 2010.
Sylvester Stallone heads up the starring cast, which includes returning members Jason Statham, Jet Li, Dolph Lundgren, and Terry Crews, along with fellow '80s action icons Jean-Claude Van Damme and Chuck Norris. Liam Hemsworth also stars.
Jeremy Renner's "The Bourne Legacy" dropped to number two, taking in $17 million. Animated film "ParaNorman" bowed in at number three with $14 million, followed by Will Ferrell and Zach Galifianakis' "The Campaign" at $13.3 million.
Whitney Houston's final film "Sparkle" entered at number five, earning just $12 million.