AC/DC Frontman Addresses Retirement Rumors, Says The Band Is Definitely Performing In May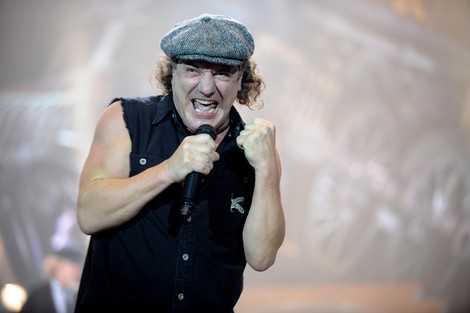 Rumors have been circulating that AC/DC is calling it quits due to guitarist Malcolm Young's "debilitating illness," but frontman Brian Johnson insists the band has come forward to set the record straight.
The singer told The Telegraph: "We are definitely getting together in May in Vancouver. We're going to pick up some guitars, have a plonk, and see if anybody has got any tunes or ideas. If anything happens, we'll record it. I wouldn't like to say anything either way about the future. I'm not ruling anything out."
As for reports that Young, 61, is severely ill, Johnson explained: "One of the boys has a debilitating illness, but I don't want to say too much about it. He is very proud and private, a wonderful chap. We've been pals for 35 years and I look up to him very much."
The band had reportedly planned to celebrate its 40th anniversary with 40 shows in 40 different venues. Johnson said AC/DC would love to do that but can't make any commitments at this time.
"That would be a wonderful way to say bye bye. We would love to do it. But it's all up in the air at the moment. AC/DC is such a tight family. We've stuck to our guns through the Eighties and Nineties when people were saying we should change our clothes and our style. But we didn't and people got it that we are the real deal," he commented.
The Australian rock band formed in 1973 with brothers Malcolm and Angus Young. They are known for classic hits such as "T.N.T," "Dirty Deeds Done Dirt Cheap," "For Those About To Rock" and "It's a Long Way to the Top (If You Wanna Rock 'n' Roll)."
AC/DC was inducted into the Rock and Roll Hall of Fame in 2003.