AC/DC Confirms Guitarist Malcolm Young Is Taking A Break Due To 'Ill Health'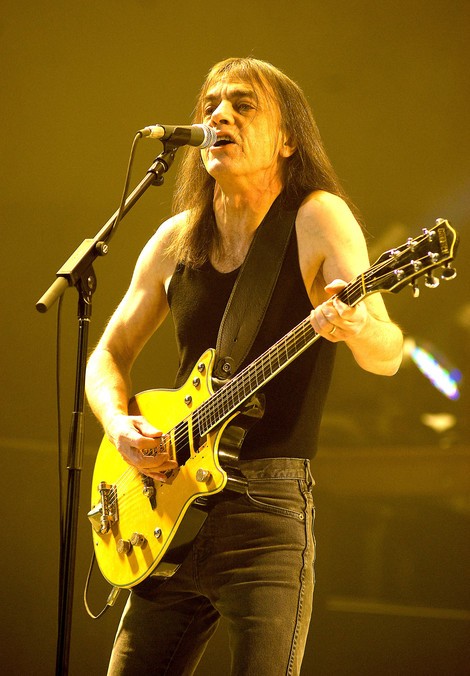 Rumors that AC/DC is calling it quits because guitarist and co-founder Malcolm Young can no longer go on playing in the band have been exaggerated.

According to a report on Australian radio station 3AW on Tuesday, entertainment insider Peter Ford said the band may never play together again because Young is now suffering from a debilitating illness. Ford wouldn't elaborate, only adding on Twitter later that there is "a sad story behind all this that I have chosen not to report."

Band frontman Brian Johnson told London's Telegraph on Wednesday that rumors of a split aren't true and that the band will get together in Vancouver next month to see "if anything happens."

Johnson confirmed that "one of the boys" has an illness, but wouldn't explain further.

The band did confirm that Young is ailing on its Facebook page later on Wednesday though.

"After forty years of life dedicated to AC/DC, guitarist and founding member Malcolm Young is taking a break from the band due to ill health," the post read. "Malcolm would like to thank the group's diehard legions of fans worldwide for their never-ending love and support.

"In light of this news, AC/DC asks that Malcolm and his family's privacy be respected during this time. The band will continue to make music."