Academy Awards Aim To Cure 'Awards Fever' As Show Approaches With Usual Glitz And Glamor
LOS ANGELES (AP) - No matter who wins, one key prediction from Academy Awards overseers already has come true: The show will go on.
It was a nail-biter for weeks as a Hollywood writers strike threatened to decimate Sunday's Oscars, with stars and filmmakers indicating they would not cross picket lines if the labor quarrel remained unsettled.
In the wake of the Golden Globes, whose celebrity bash was stripped down to a pitiful mid-January news conference because of the strike, Oscar organizers insisted their ceremony would go on as planned.
The 100-day strike ended less than two weeks before the Oscars, but it was enough time for the show's producers to pull together the big production viewers expect from the biggest night in show business.
That left a shorter span for writers to prepare the show, but host Jon Stewart was undaunted.
''For the business that I'm in, it's the Super Bowl,'' Stewart told The Associated Press. ''It's the ultimate show business 'let's put on a show, we open in two weeks, people' and it's grand. There's a grand scale to it that you don't get to experience, at least I haven't, in any other aspect. It's live, it's that night, it's their night. There's so much to it that is exciting.''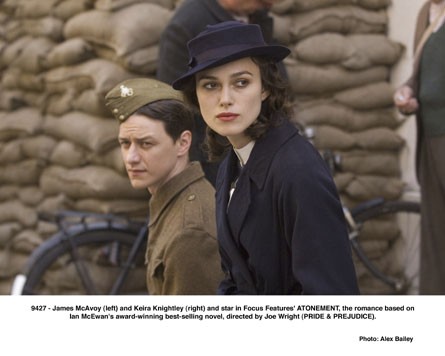 With the strike muting Hollywood's normally glossy awards season, Oscar planners figure there is pent-up demand for a big ceremony such as theirs.
''I think we're going to have a wonderful turnout because there haven't been awards shows,'' said Gil Cates, producer of the Oscar ceremony. ''Not only our community is really excited about all of us getting together, but I think out there in the rest of the world, there is awards fever.''
So now it's on with the show, which like many Oscar ceremonies, looks to hold little suspense, with clear favorites generally expected to win.
Joel
and
Ethan Coen
, screenwriting winners for 1996's
Fargo
, look to come away as the night's big winners for their crime story
No Country for Old Men
, which has dominated at earlier film honors.
The Coens could make Oscar history if they sweep all four categories in which they are personally nominated: best picture as producers on the film, director, adapted screenplay and editing, for which they were nominated under the pseudonym Roderick Jaynes.
It would be the first time anyone has won four Oscars for the same film, and it would tie the record of four Oscars in a single year held by Walt Disney, a quadruple winner for 1953 as producer of three winning short films and a documentary for the 1953 awards.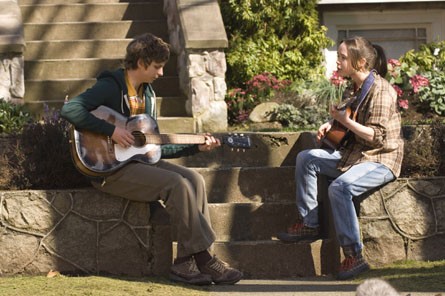 While ''No Country'' was considered an overwhelming front-runner, one of the biggest upsets in Oscar history is fresh in people's memories, when
Crash
won best picture two years ago over the heavily favored
Brokeback Mountain
.
That surprise was preceded in the days leading up to the ceremony by buzz around Hollywood that ''Brokeback Mountain'' was losing steam and momentum was building for ''Crash'' among the 5,800 voters in the Academy of Motion Picture Arts and Sciences.
Fans of this season's other nominees - the tragic romance
Atonement
, the pregnancy comedy
Juno
, the legal drama
Michael Clayton
and the oil saga
There Will Be Blood
- may hold out hope of another underdog victory. But this time, there is no sense that support is waning for ''No Country.''
As an unshakable killer tracking a fortune in missing drug money,
Javier Bardem
seems a certain winner for the supporting-actor Oscar on ''No Country.''
Likewise,
Daniel Day-Lewis
is expected to win his second best-actor trophy, this one for ''There Will Be Blood,'' in which he plays a baron of California's oil boom whose greed drives him to the edge of lunacy.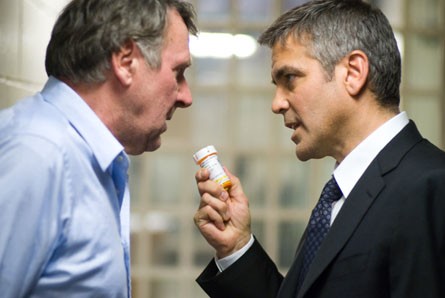 Another past Oscar recipient -
Michael Moore
, the documentary winner for 2002's
Bowling for Columbine
- is up for the same category again with his health-care study
Sicko
.
Moore launched into an anti-war tirade against
President Bush
in his acceptance speech five years ago, when the Iraq War was just starting. If he wins again, Moore has indicated he's likely to play nice with a cheerier speech.
The wisecracking Moore joked that his Oscar date will be ''
Julie Christie
. She just said yes. And I guess I'm all set. And I called my wife and she approved. I'm in good shape.''
A past Oscar recipient herself, Christie is the favorite to earn her second best-actress prize as a radiant woman fading from Alzheimer's in
Away From Her
. Christie's latest nomination comes 42 years after she won the Oscar for
Darling
as a fresh-faced 26-year-old Brit previously unknown in Hollywood.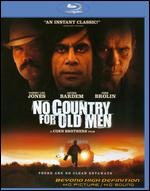 A fresh face at the Oscars this time - 32-year-old French actress
Marion Cotillard
- could pull a best-actress upset for her role as singer
Edith Piaf
in
La Vie En Rose
. Cotillard dazzles in a performance spanning Piaf's zestful teens through her frail 40s.
Supporting actress offers the most suspense of the night, with contenders ranging from 83-year-old
Ruby Dee
as a drug lord's doting but fierce mother in
American Gangster
to 13-year-old
Saoirse Ronan
as a jealous girl who tells a ruinous lie in ''Atonement.''
Dee won the prize at the Screen Actors Guild Awards, but there is great support for another new Hollywood star,
Amy Ryan
, as a missing girl's derelict mother in
Gone Baby Gone
.
Fresh names also dominate the directing category, where only Joel Coen has been nominated before, with ''Fargo'' (he and his brother only recently starting sharing directing credits, so this is Ethan Coen's first nomination in the category).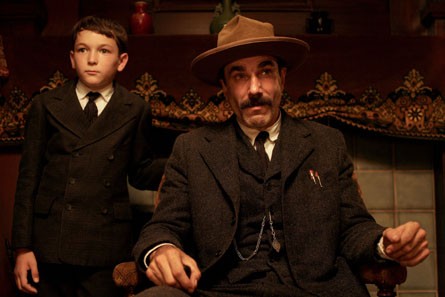 Also in the running are
Paul Thomas Anderson
for ''There Will Be Blood,'' Tony Gilroy for ''Michael Clayton,'' Jason Reitman for ''Juno'' and
Julian Schnabel
for the stroke drama
The Diving Bell and the Butterfly
.
For Reitman, the nomination offers a chance to make good on a childhood pledge between him and his dad, filmmaker
Ivan Reitman
, whose credits include
Stripes
and the
Ghostbusters
flicks.
''When I was a little kid, I remember I asked my dad, 'Hey Dad, why don't you ever go to the Oscars?''' Reitman said.
Ivan Reitman said he told his son way back then that he felt uncomfortable about going without actually being nominated. The boy ''turned to me and said, 'Well, what if I get nominated? Would you come?''' Ivan Reitman said. ''I said, looking at him with this chutzpah of his, 'Yeah, I'll be there.'''
___
By DAVID GERMAIN AP Movie Writer
Copyright 2008 The Associated Press. All rights reserved. This material may not be published, broadcast, rewritten or redistributed.