'Abraham Lincoln: Vampire Hunter' Sequels Already In The Works?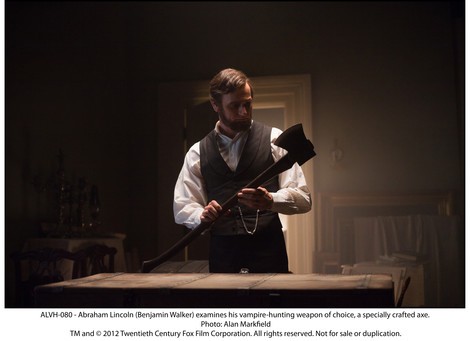 A new exclusive video from the folks over at Funny Or Die.com pokes fun at Abraham Lincoln: Vampire Hunter (which arrives in theaters today), setting the tone for several 'presidential' sequels.

Casper Van Dien, Jake Busey, and Mark Dacascos star in the clip, which features numerous former U.S. Presidents (and Al Gore) in roles similar to Honest Abe's vampire slayer.

"James K. Polk - Frankenstein Wrestler," "FDR: Dragon Whisperer," and "Jimmy Carter - New Orleans Saints Punter."

Check out the video below...