Abigail Breslin Stars in PSA Urging Fans to Join the Fight Against Leukemia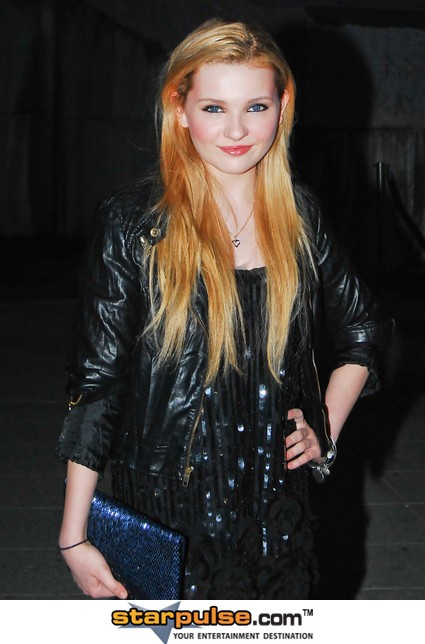 Abigail Breslin who starred in "My Sister's Keeper" alongside Cameron Diaz in 2009 is now starring in a PSA urging fans to join the fight against leukemia by registering to become a bone marrow donor with DKMS, the world's largest bone marrow donor center. The film, which is about a young girl who tries to earn medical emancipation from her mother so she doesn't have to donate her kidney to her older sister, ignited a real life friendship between Breslin and a girl named Nicole. "My friend Nicole had a bone marrow transplant and she wouldn't be alive otherwise," said Abigail. "Let's save more best friends by getting everyone to register."
A young girl far too familiar with the challenge of finding a matching donor is Alice Pyne. The British teenager, who is terminally ill with Hodgkin's Lymphoma, inspired thousands of people to register as bone marrow donors when she included it on a "bucket list" on her personal blog. While her story is heartbreaking, her resilience and contagious positive attitude is empowering. For the past four years, Alice has had multiple chemotherapy regimens and radiation treatments. It took over half a year to find a donor, and then, Alice's cancer proved too difficult to get back into remission in order for the transplant to go ahead.
When Abigail heard about Alice, she was inspired to take action. Breslin rallied her band, CABB which includes friends Cassidy Reiff, Johnny Richie, Jason Sprinzen, and Marty Lowe to write an original song about Alice which will be featured in the PSA.
"We hope everyone will join the movement. If you're under 18, get your family and older friends to swab, and if you're over 18, go to GetSwabbed.org to register now," said Abigail.
It's particularly important for young people to register because donors between the ages of 18-25 are the best candidates for donation since they tend to be healthier and their cells more vital. Each year, more than 140,000 people are diagnosed with a blood cancer, such as leukemia or lymphoma. Less than 30% of patients can find a match in their own family; the other 70% must search for an unrelated donor. Sadly, only 4 out of 10 patients will receive the transplant that could save their lives.
"Abigail, Cassidy & the band are shining role models for young people today," said Katharina Harf, COO of DKMS Americas. "I'm confident they will inspire hundreds if not thousands of potential donors to get swabbed and become a hero in waiting."