Abigail Breslin, 17, Poses Topless For Tyler Shields Photo Shoot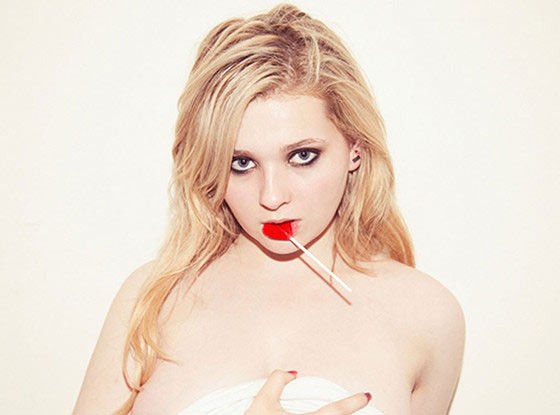 Abigail Breslin wants to show the world that she's all grown up. So she followed the path of many former child stars by posing in a provocative new photo shoot.

Celebrity photographer Tyler Shields took the risque shots of Breslin, 17, who catapulted to fame as a dorky young girl in the 2006 film "Little Miss Sunshine."
Shields directs Breslin in the upcoming thriller "Final Girl," and the pair reconnected for the photo shoot, in which Breslin is featured staring into the camera as she sucks on a lollipop and covers her bare chest with a white sheet.
 
Another images shows the actress wearing heavy black eyeliner, posing in a bubble bath, as she leans forward to submerge her breasts in the water.'
The photos are rather disturbing because Breslin is underage and the images insinuate that she is ready for sexual conquest.
 
Shields told Us Weekly magazine, "Abigail wanted to do something new, something iconic. People see her as innocent, but everyone grows up. After we made 'Final Girl' together, we had a great relationship and it was easy to do this. She trusts me."
Shields is famous for creating controversial images of stars including Lindsay Lohan and Mischa Barton.