Abercrombie & Fitch Stocks Drop After 'Jersey Shore' Statement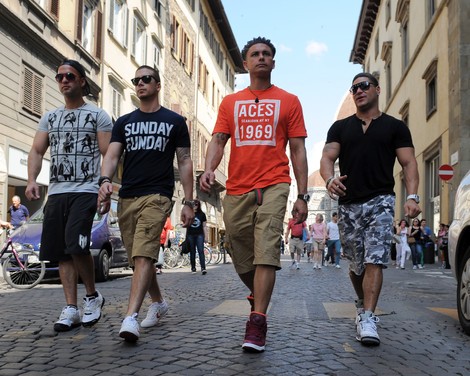 Abercrombie & Fitch stocks are down about 9% after the clothing store offered to pay the cast of Jersey Shore, namely Mike "The Situation" Sorrentino, to not wear their clothes.
In what appears to be a marketing stunt gone bad, since we are in the middle of back-to-school shopping, Abercrombie released the statement: "We are deeply concerned that Mr. Sorrentino's association with our brand could cause significant damage to our image."
"We have therefore offered a substantial payment to Michael 'The Situation' Sorrentino and the producers of MTV's Jersey Shore to have the character wear an alternate brand. 
"We have also extended this offer to other members of the cast, and are urgently waiting a response."
DJ Pauly D shot back on his Twitter page, showing a photo of a shirt the store carried in the past. 'Hmmm if They Don't Want Us To Wear Those Clothes Why Make GTL Shirts." The Abercrombie T-shirt reads "GTL (you know the deal) Fitch."