ABC's 'Rising Star' Mediocre At Best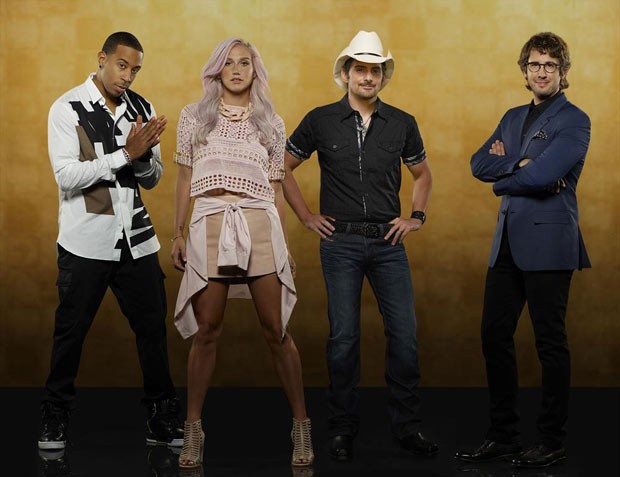 "You win some, you lose some."  Perhaps that's how ABC should view their latest flawed effort joining the singing competition market, Rising Star.  It's the latest attempt at finding a 'superstar' – or perhaps it's just ABC striving to compete with other networks in the karaoke realm.  After all, NBC has The Voice and Fox has American Idol. Adding fuel to the fire, ABC has fallen flat previously – Duets ended after one season.  
Rising Star has good intentions – the viewers select the artists vying for a recording contract with Capitol records.  The idea sounded great decent on paper… If the potential recording artist receives 70% 'yes' votes, they move on and a wall is raised.  Raising the wall is symbolic of opening the curtain.  It's a bit corny, but raising the wall is no deal breaker. 
While the three-judge format is predictable, it is the norm. Featuring Ludacris, Ke$ha, and Brad Paisley – three big musical personalities and commercially successful artists – should be an attribute.  It also doesn't hurt having outgoing host Josh Groban, arguably the most talented of the four. Perhaps with successive episodes the 'dream team' will be just that, but after episode one, things are suspect BAD.
Where Rising Star truly falls short is predictability.  Sure, the show has shaken up things with a progressive vibe with the smart phone-voting app as well as instant results, but what is no different is the script.  Artists perform, are voted for/against, and receive feedback from the judging panel.  Hence, the predictability of  already tread aspects of Rising Star make it a bore.  Even with splashes of innovative spirit, that spirit is superseded by 'more of the same.' 
.@jessekinch rocks a wall raising performance! #RisingStar! https://t.co/EHVE9qlyBP

— Rising Star (@RisingStarABC) June 23, 2014
There was one potential star after episode one – Jesse Kinch, a 20-year old who brought the house down with "I Put A Spell On You." Otherwise, it was like basking in the upmost musical mediocrity.