ABC's New Series 'No Ordinary Family' Is Good For The Whole Family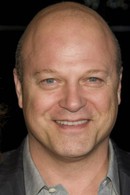 ABC's new fall show No Ordinary Family is aimed at the ordinary family. In the first episode, a suburban family of four obtains super powers in a plane crash. They return to their normal lives with the powers of strength, speed, mind reading and genius. Michael Chiklis plays the strong father.
"Look, the superhero element in the context of a family drama, it just lends itself where these guys [the writers and producers] can just let their imaginations run wild," Chiklis said. "It just opens up so many different worlds that we can enter.  It makes it exciting and, potentially, extremely entertaining television."
With super powers comes lots of action, and maybe some violence. No Ordinary Family is perfectly safe for everyone to watch at 8. "I'm a father of two.  My children have watched the pilot and absolutely loved it, and if you want to see some violence, watch my previous show. If you compare that, which is clearly adult, hard-hitting content, to the violence in this show, there's quite a chasm there, and I think it's very palatable for children."
The star of the acclaimed FX series The Shield played tough guy Vic Mackey there. He's a little more lovable on the new show, but some parts of the fantasy still intimidate him. "You imagine, for any of  you who have children, I have a 16-year-old [in real life and] in the show," he said. "I cannot imagine what life would be like if my 16-year-old could read my thoughts. That would be terrifying."
No Ordinary Family premieres September 28 on ABC.