ABC's 'Detroit 1-8-7' Might Be The Detective Show You're Looking For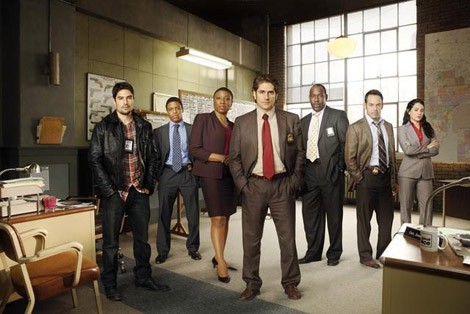 Are you a fan of detective shows and looking for an authentic, gritty, credible series with twists and well-timed humor? ABC's "Detroit 1-8-7" might be the place to look.
Advanced reviews are coming in positive for the new cop drama, which is filmed exclusively in Detroit, Michigan. See what some critics are saying:
"They really captured the look and feel of Detroit with solid acting from a good cast," said Daemon TV's writer who is also a Michigan native. 
"Fans of police dramas will appreciate the show's various plot twists, which lead to some interesting conclusions. Its well-timed humor and interesting characters also make it an appealing viewing choice," says Commonsense media. 
A Detroit publication hourdetroit.com also gave the show props: "The characters are well-developed, if not totally Detroit-credible. The pilot is funnier than expected."
More about the show: What does it take to be a detective in one of America's toughest cities? Follow one homicide unit as Detroit's finest reveal the crisis and revelation, heartbreak and heroism that characterize these inner city cops in this series shot entirely in Detroit, Michigan.
The men and women of Detroit Homicide are as smart and tough as they come. They have to be, as they struggle with their own inner demons, using only their sharp sense of humor to keep them grounded while working the neighborhoods of the historic Motor City.
"Detroit 1-8-7" stars Michael Imperioli ("The Sopranos," "Life on Mars") as Detective Louis Fitch, James McDaniel ("NYPD Blue") as Sergeant Jesse Longford, Aisha Hinds ("True Blood") as Lieutenant Maureen Mason, D.J. Cotrona ("Windfall") as Detective John Stone, Jon Michael Hill (Broadway's "Superior Donuts") as Detective Damon Washington, Shaun Majumder ("24," "Harold and Kumar Go to White Castle") as Detective Vikram Mahajan, Natalie Martinez ("Death Race") as Detective Ariana Sanchez and Erin Cummings ("Mad Men") as Dr. Abbey Ward.
Tune in for the premiere of "Detroit 1-8-7" on ABC tonight, September 21, and let us know what you think.