ABC Unveils 2009-10 Schedule; Announces 11 New Series, Axes 'Samantha Who?'

Stephen McPherson, president, ABC Entertainment Group, today outlined ABC's plans for next season and unveiled the network's 2009-10 fall schedule. New fall and midseason series include "Cougar Town," "The Deep End," "Eastwick," "Flash Forward," "The Forgotten," "Hank," "Happy Town," "The Middle," "Modern Family," "Shark Tank" and "V."
"
Better Off Ted
," "
Castle
," "
Scrubs
" and "
True Beauty
" join previously announced returning series "America's Funniest Home Videos," "
The Bachelor
," "
Brothers & Sisters
," "
Dancing With The Stars
," "
Desperate Housewives
," "
Extreme Makeover Home Edition
" "
Grey's Anatomy
," "
Lost
," "
Private Practice
," "
Supernanny
," "
Ugly Betty
," "
Wife Swap
" and "20/20." "Saturday Night College Football" will also return.
Fall premiere dates will be announced at a later time. However "Shark Tank" will premiere over the summer following the special 10th anniversary primetime return of "Who Wants to be a Millionaire," and will then move to Tuesday nights at 8:00 p.m. Please note shows picked up but not listed on the schedule will debut later in the 2009-10 season.
NEW FALL AND MIDSEASON SERIES
DRAMA
"
THE DEEP END
"
Each year one of LA's most prestigious law firms recruits four young lawyers from the finest law schools worldwide. The only way for these first-years to survive is to support each othereven as they compete against one another in the cutthroat arena of high-end law. Sex, greed, romance, betrayal - it's all part of being a first year associate at Sterling Law.
"
EASTWICK
"
Three very different women find themselves drawn together by a mysterious man who unleashes unique powers in each of them, and this small New England town will never be the same. The series is based on the popular movie "The Witches of Eastwick" and on the novel of the same title by John Updike.
"
FLASH FORWARD
"
When a mysterious event causes the entire world to black out, humanity is given a glimpse into its near future, and every man, woman and child is forced to come to grips with whether their destinies can be avoided or fulfilled.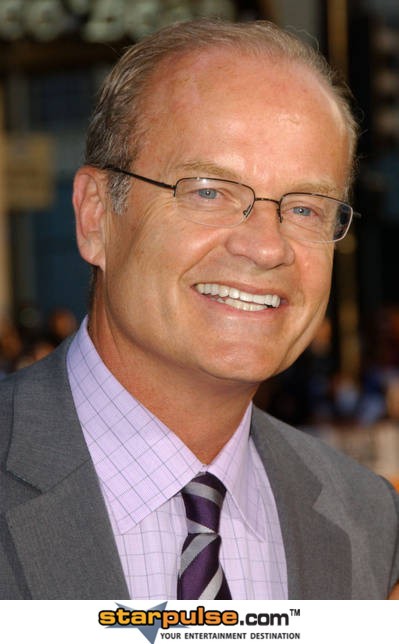 "
THE FORGOTTEN
"
From executive producer
Jerry Bruckheimer
comes a crime show in which a team of dedicated amateurs work on cases involving unidentified victims. After the police have given up, this group must first solve the puzzle of the victim's identity in order to then help catch the killer. They work to give the deceased back their names, lest they become The Forgotten.
"
HAPPY TOWN
"
Haplin, Minnesota, "Happy Town," is approaching almost a decade of peace after being riddled for years by unsolved kidnappings. But in the wake of this small town's first crime in seven years, some dark truths are being revealed about some familiar faces. They say every town has its secrets that doesn't even begin to describe Happy Town.
"
V
"
"V" is a re-imagining of the 1980's miniseries about the world's first encounter with an alien race in which the aliens call themselves The Visitors, and have a seemingly friendly agenda that may or may not be a cover for something more malevolent.
COMEDY
"
COUGAR TOWN
"
Courteney Cox
stars as a recently divorced single mother exploring the honest truths about dating and aging in our beauty and youth obsessed culture.
"
HANK
"
Kelsey Grammer stars in this timely comedy as Hank Pryor, a titan of industry who suddenly finds himself out of work, almost out of money and around a wife and kids for whom he's never made much time. Despite his recent setbacks, however, Hank is confident he's on the road back to the top. He knows he is destined to return to greatness. And he is - just not the greatness he imagines.
"
THE MIDDLE
"
The Hecks are a middle class family living in the middle of Indiana, just trying to keep their heads above water. Emmy-winner Patricia Heaton stars as a wife and mother of three in a comedy about raising a family and lowering your expectations.
"
MODERN FAMILY
"
Today's American families come in all shapes and sizes. Shot from the perspective of an unseen documentary filmmaker, this comedy takes a modern look at the complications that come with being a family in 2009.
ALTERNATIVE SERIES
"
SHARK TANK
"
From Mark Burnett, executive producer of "Survivor" and "The Apprentice," and Sony Pictures Television comes "Shark Tank," an exciting new reality show that gives budding entrepreneurs the chance to make their dreams come true and become successful - and possibly wealthy - business people. But the entrepreneurs must first try to convince five tough, multi-millionaire tycoons to part with their own hard-earned cash and give them the funding they need to jumpstart their ideas.
Image © PR Photos