ABC Orders S.H.I.E.L.D. Pilot, Written By Joss & Jed Whedon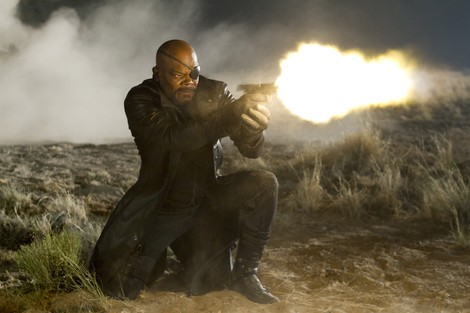 "The Avengers" director Joss Whedon is behind a new ABC pilot for Marvel's fictional espionage and secret military law-enforcement agency, S.H.I.E.L.D, according to Deadline.com.
The network officially gave the greenlight for the project, which will be co-written by Whedon and his brother Jed Whedon. Joss may also direct.
S.H.I.E.L.D. originally stood for Supreme Headquarters, International Espionage, Law-Enforcement Division. In 1991 it was changed to Strategic Hazard Intervention Espionage Logistics Directorate.
The comic featured superheroes such as Nick Fury and Maria Hill, played by Samuel L. Jackson and Cobie Smulders on the big-screen "The Avengers." S.H.I.E.L.D. also features Timothy "Dum Dum" Dugan and Gabriel "Gabe" Jones, both veterans of Fury's World War II Howling Commandos.
Production is expected to start immediately, and if the pilot is picked up the series could air next year.