ABC Moves Jimmy Kimmel's Timeslot To Take On Jay Leno And David Letterman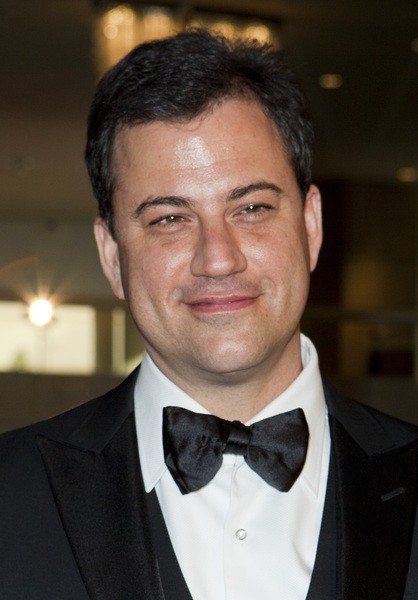 While Jay Leno deals with layoffs and pay cuts, Jimmy Kimmel will be moving up a half hour to compete against the stars of late night. ABC has moved the comedian's popular Jimmy Kimmel Live program up from 12 AM to 11:30 PM. 
The new timeslot will have Kimmel up against NBC's Jay Leno and CBS' David Lettermen. Cable late night shows, which do not have to wait for local news broadcasts, start at 11 - and include stalwarts like Conan O'Brien and Jon Stewart. 
The popularity of the internet and cable has cut deep into late night shows, which were once huge money makers for networks. Stars pushing new projects can now do dozens of shows a week, including morning shows that cater to an audience not up near midnight. Monologues made up of odd news now covers territory websites have already trodden on earlier in the day. 
Jay Leno's show saw the layoff of over 20 staff members, according to reports. Leno allegedly had to take a pay cut to keep others on the job. He welcomed his audience last night in his monologue with the line: "Welcome to The Tonight Show, or as Comcast calls us, The Expendables."
He continued, "As you may have heard, our parent company has downsized The Tonight Show. ... We've consistently been number one in the ratings, and if you know anything about our network, that kind of thing is frowned upon."