ABC Family's Annual '25 Days Of Christmas' Kicks Off Monday, Dec. 1

With over 200 hours of holiday programming this premiere event features
Mickey Rooney
reprising his role as Santa Claus in ABC Family's new original special "A Miser Brothers' Christmas," a sequel to the holiday classic
The Year Without a Santa Claus
on Saturday, December 13 at 8PM ET/PT.
As the holiday season approaches, ABC Family launches its eleventh year of "25 Days of Christmas" featuring over 200 hours of holiday-themed entertainment for the whole family from December 1- 25. Viewers will celebrate the season with all-new original movies and specials and, of course, the return of Christmas favorites during prime time as well as weekend holiday marathons every Saturday and Sunday.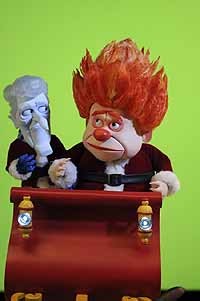 This year, ABC Family proudly presents the new original special, "A Miser Brothers' Christmas," premiering Saturday, December 13 (8:00 - 9:00 PM ET/PT), which serves as a sequel to the Christmas classic, "The Year Without a Santa Claus." Mickey Rooney returns as the voice of Santa Claus and George S. Irving returns as Heat Miser in a tale of how Santa throws out his back and is unable to deliver gifts for Christmas, threatening to ruin Christmas for children all around the world. This time, it's up to the battling brothers Heat Miser and Snow Miser to come together and help save Christmas. This animated special was produced by Warner Brothers in association with Cuppa Coffee Studios and ABC Family. The script was written by Eddie Guzelian ("Lilo & Stitch 2: Stitch Has a Glitch").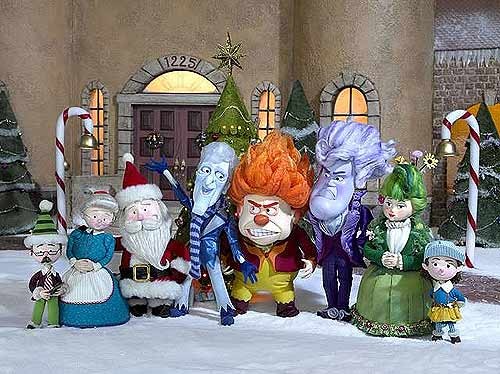 ABC Family will also premiere the new original holiday movie, "Snow 2 Brain Freeze," on Sunday, December 14 (8:00 - 10:00 PM ET/PT).
Tom Cavanagh
reprises his role as Nick Snowden, aka Santa, who, in the rush of preparing for his biggest day of the year - Christmas! - loses his memory and forgets who he is! Will Nick remember that he is Santa in time for Christmas? "Snow 2 Brain Freeze" also stars
Ashley Williams
as Sandy Snowden and
Patrick Fabian
as Buck, and was written by Rich Burns, directed by Mark Rosman and executive produced by Phil Kruener.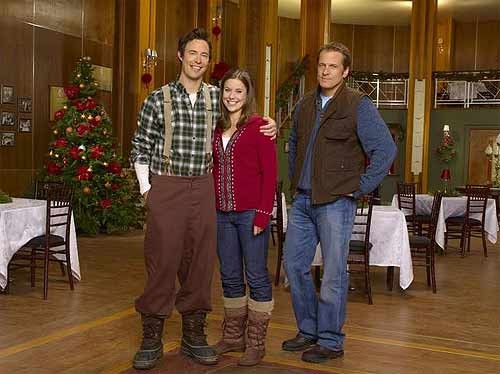 The ABC Family holiday movie "Christmas in Wonderland," starring
Patrick Swayze
and
Carmen Electra
, premieres on Saturday, December 20 (8:00 - 10:00 PM ET/PT). With a recent move and tough financial times, the Saunders family is facing a bleak Christmas. With the kids moping around home, Wayne Saunders (Swayze) decides to try and make the best out of the holiday by taking the family to the mall to get much needed Christmas decorations and presents. But when the two youngest kids come across a bag full of money, they believe that their Christmas just got a whole lot brighter. Unfortunately for them, the bag belongs to two bumbling crooks in the middle of a counterfeit heist and if they don't get it back, their boss (Electra) will have their heads. The movie also stars Chris Kattan and Tim Curry.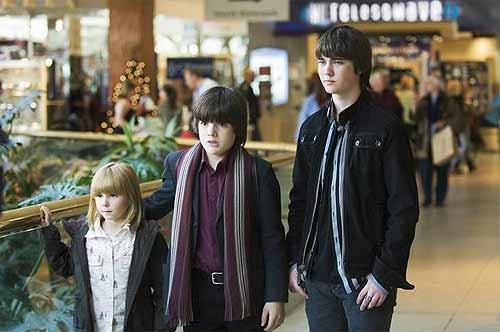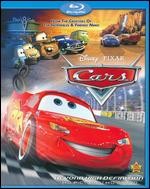 In addition, ABC Family will host the basic cable premieres of
Cars
on Wednesday, December 3 (6:00 - 8:30 PM ET/PT);
A Garfield Christmas
on Tuesday, December 9 (7:00 - 7:30 PM ET/PT); and
The Chronicles of Narnia: The Lion, The Witch and The Wardrobe
on Friday, December 12 (6:00 - 9:30 PM ET/PT).
Get the whole schedule and more here!