ABC Called 'Irresponsible' For Hiring 'Homicidal Maniac' Jenny McCarthy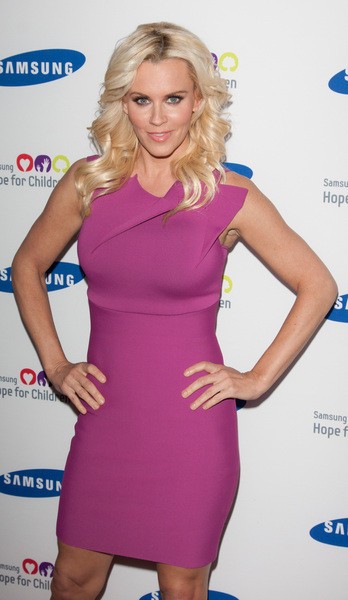 Was Jenny McCarthy a bad choice to replace Elisabeth Hasselbeck on the view? A lot of people seem to think so.

The former Playboy Playmate, whose 11-year-old son Evan was diagnosed with Autism in 2005, has been criticized by many over her belief that giving children the measles, mumps, and rubella (MMR) vaccine causes the condition.
Many critics in both the media and on social networks like Twitter have now spoken out, claiming that giving her a national stage -- where she may-or-may-not be expressing her views on the controversial subject -- isn't such a good idea.

The link between vaccinations and Autism has never been medically been proven, and the 1998 research paper by former British surgeon Andrew Wakefield that gave birth to the idea was ruled fraudulent. He was subsequently barred from practicing medicine in the UK.
Wakefield's studies resulted in a sharp decline in vaccinations in the UK, which led to a rise in measles cases, many of which resulted in more serious illneses, injuries and even death (he continues to defend his research), and McCarthy's place in the public eye has brought more attention to the theory.
The Annals of Pharmacotherapy called Wakefield's findings "the most damaging medical hoax of the last 100 years."
There's even a website called the "Jenny McCarthy Body Count," which was started in 2007 to give up-to-date statistics on the number of preventable illnesses contracted by non-vaccinated children and the number of preventable deaths.
It also lists how many diagnoses of autism have been scientifically linked to vaccinations: 0.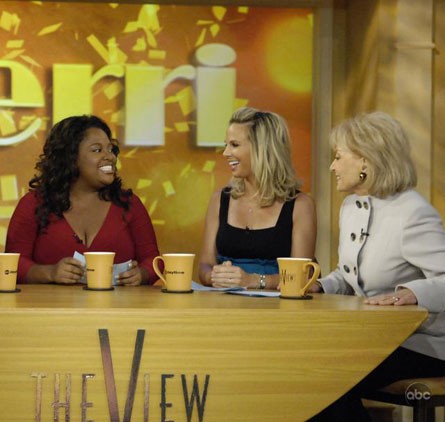 Many have spoken out against McCarthy's hiring on "The View" because of her views on the issue, including The New Yorker's Michael Specter.

"I think a network hiring a homicidal maniac, giving her a forum in front of people who have young children and are impressionable, is the most irresponsible thing I've heard of in a long time," he tells the L.A. Times.

Specter is the author of the book, "Denialism: How Irrational Thinking Hinders Scientific Progress, Harms the Planet, and Threatens Our Lives."

"McCarthy will be the show's first co-host whose dangerous views on childhood vaccination may – if only indirectly – have contributed to the sickness and death of people throughout the Western world," Specter wrote. "Executives at ABC should be ashamed of themselves for offering McCarthy a regular platform on which she can peddle denialism and fear to the parents of young children who may have legitimate questions about vaccine safety."

According to a Time Magazine article from April 26, 2011, 24% of parents surveyed by the University of Michigan said they trust "information provided by celebrities."

"McCarthy's views constitute, in my opinion, a threat to public health," says Slate.com's Phil Plait. "Even if she doesn't talk about any of her nonsensical health ideas on the show, the very fact that she now has this co-host position gives her a tacit credibility to the viewer."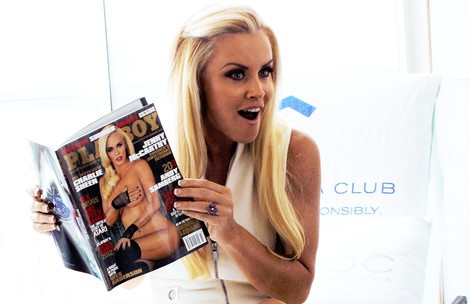 Twitter also buzzed with criticism of McCarthy's hiring.

"Anti Vaccine nut Jenny McCarthy is new host on The View? Disgusting. She is responsible for a lot of kids getting sick and probably deaths," one user wrote.

The star did have plenty of supporters as well.

"So excited for @JennyMcCarthy to join @theviewtv. Great addition! Love her humor. What a cool chick!! Maybe now I'll start watching again," said a fan.

Many also fear that she'll be spreading her views on the disproven connection between autism and vaccinations on the show.

"'Congrats to Jenny McCarthy on The View! We're proud to have one of our best allies in such a prominent position.' - communicable disease," one user sarcastically wrote and later added, "The View, Brought to You by the Measles, Mumps, and Rubella."

"@JennyMcCarthy Not vaccinating is like throwing out 90% of the benefits of modern medicine (and immoral)," wrote actress Mia Farrow.