ABC Axes Controversial 'GCB' After Just One Season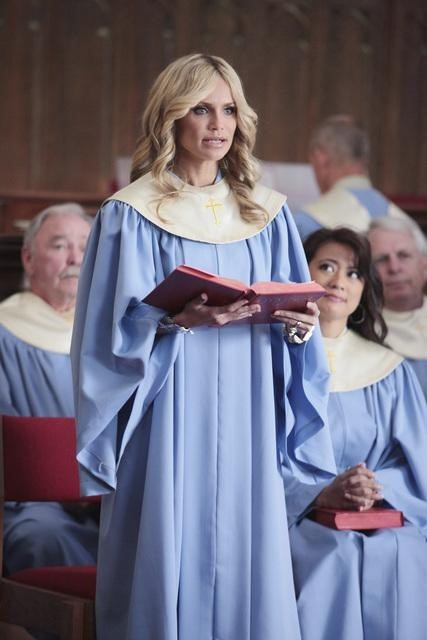 ABC has cancelled Kristin Chenoweth's controversial TV comedy "GCB." The series drew ire for its depiction of Christians and plotlines about feuding church-going Texan women.
The series was originally called "Good Christian B**ches before" TV bosses decided on a tamer title. Chenoweth played a former school outcast-turned-social queen.

Co-star Mark Delkin revealed the cancellation news on Twitter on Monday. He wrote, "Wow. I feel stunned & sad. We have had an amazing ride and you, the GCB fans... have been just incredible. THANK YOU all for your beautiful love and loyalty."
 
Chenoweth maintained the series was a "love letter to Dallas." In March Chenoweth told The Hollywood Reporter, "I think people should give it a chance. You just can't judge a book by its cover. I certainly wouldn't do anything that would make fun of my own faith... I think it's really funny. I remember growing up, it was always the same woman who got the solos in the church choir. And there's always the woman at the bake sale or the church dinner who wanted to outcook everyone. The thing is, just because you're a Christian doesn't mean you're perfect."