AARP Tour: Bands That Shouldn't Be Touring Anymore

Sometimes it seems like a band just doesn't know when to quit. Just imagine how many times you've heard some classic rock DJ try to pawn off front row tickets to
Steely Dan
, or how many advertisements you've seen for a free
REO Speedwagon
show at the naval base followed by fireworks and the Glen Hill retirement community brass band. While I'll admit that the willingness of these groups to play every major outdoor amphitheater each summer showcases their tenacity, it doesn't exactly work wonders for their dignity. After a while, playing to half-empty audiences of drunken suburbanites has to get at least somewhat depressing.
Spinal Tap Plays Airforce Base

Now I'm not saying that members of the older generation still can't roll with the times.
The Rolling Stones
may look comically old but they still prance around the stage like a bunch of coked up teenagers; and even though they clock in at over 50, members of
Sonic Youth
manage to make sniffling hipster kids feel completely inadequate. Hell, people still get excited about seeing
B.B. King
and he's 82 and diabetic.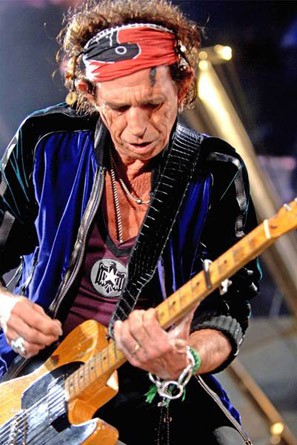 Nevertheless, several bands just refuse to fade away despite low record sales, the deaths of band members, and general lack of public interest. Below you will find a list of bands that are especially guilty of overstaying their welcome on the summer circuit. I won't go so far as to say they should give up music altogether, but I will say that it may be best if they reserve breaking out the guitar for dinner parties when nobody really asked to hear them to play.
Lynyrd Skynyrd
When Skynyrd recorded their biggest hits, the group consisted of seven members. After nearly forty years, multiple line up changes, and a devastating plane crash, Lynyrd Skynyrd still manages to fill venues and be the only place in the world where a person can scream "Freebird" unironically. But do you know how many original members make up the group's current touring line-up?
Two
. Frankly, I think that when the percentage of your original line-up dips below thirty percent and your vocalist is the original's younger brother then you're basically playing in a cover band.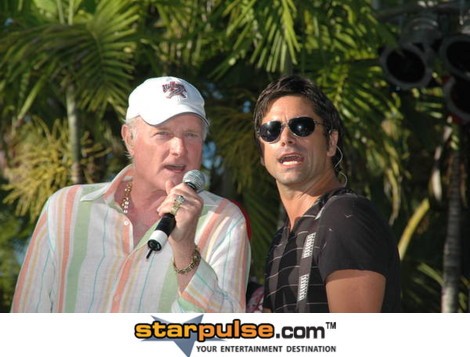 The Beach Boys
One can sum up the story of the group that calls themselves The Beach Boys Band in one simple sentence:
Mike Love
is an egomaniac of astronomical proportions. Since the height of the Beach Boys' success with Pet Sounds in 1966, former member
Brian Wilson
suffered from deeply troubling drug abuse, and teetered on the brink of insanity. But, in the last five years Wilson has had a massive surge of success with the release of his long awaited album
SMiLE
, and has left Love behind to scrape together what he can with the rights to the band's name. Love parades around stage in his captain's hat flaunting his wife and kids and reducing a once great group to a depressing mockery of itself-the man even made
John Stamos
an official member. Despite all of this, Love still filed lawsuits against Wilson over the use of Beach Boys songs in promoting SMiLE and making himself look like a giant jealous prick in process. I guess he knows that nobody would want to see a band called Mike Love and Friends.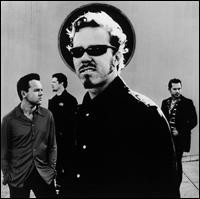 Metallica
You know, when your band has a badass name like Metallica and you have a world-wide following for albums with titles like
Ride The Lightning
or
Kill'em All
, you are absolutely not allowed to act like a bunch of girls about copyright laws. It seems that as soon as Metallica met with producer Bob Rock (Not kidding) the band became more
Whitesnake
than
Motörhead
. Even though the group still has a considerable following despite almost two decades of over-produced nonsense, the band probably should call it quits before suffering any more indignities like
St. Anger
, or worse yet try to make something like
Some Kind of Monster
again. Watching that movie is like seeing four men talk to each other like they're in an anger management session. Also, if you're reading this
James Hetfield
, please don't hunt me down and kick the shit out of me. I am a giant, limp-wristed ninny.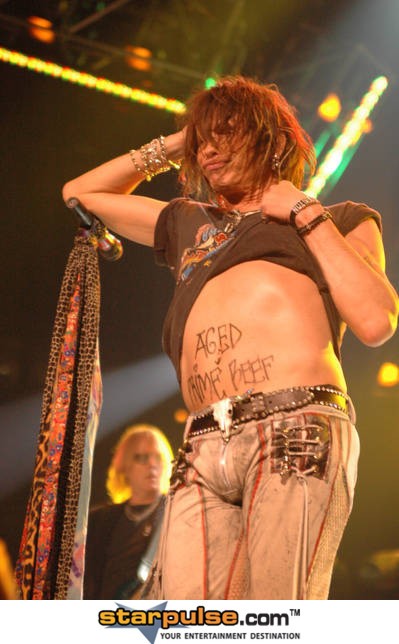 Journey
Can someone explain to me the merit of seeing Journey when
Steve Perry
hasn't been in the band for almost ten years? I mean honestly, when your band's defining quality becomes your vocalist and you ditch him because he has a degenerative bone disease something just doesn't add up. The best part about Journey's current line-up is that they don't even try to cope with losing Perry or go in a new direction-the just try to find vocalist who kind of sounds like him. What's the Goddamned point?
Aerosmith
Let's face it. Aerosmith has always been like The Rolling Stones' American younger brother. In the past ten years, The Stones released a well-received album; a multi-platinum, multi-disk greatest hits compilation; and
Mick Jagger
even got knighted. Aerosmith released
Honking on Bobo
, and opened a themed Disney roller coaster that has killed two people. Sorry guys, but I think its time to pack away the scarf covered mic stands and just come to terms with the fact that you had a good run while it lasted. However, I will admit that my view on Aerosmith may be a bit harsh, but that's what you get for collaborating with
Michael Bay
.
And while we're at it,
Boston
,
The Eagles
,
Hall and Oates
,
Kansas
,
Cyndi Lauper
,
Billy Joel
,
Chicago
,
Jethro Tull
,
Steve Miller
,
Bob Seger
,
Blondie
, Big Brother and the Holding Company,
Allman Brothers
,
U2
, and Starship: Please stop.
Story by
Kris King
Starpulse contributing writer