Aaron Paul Marries Lauren Parsekian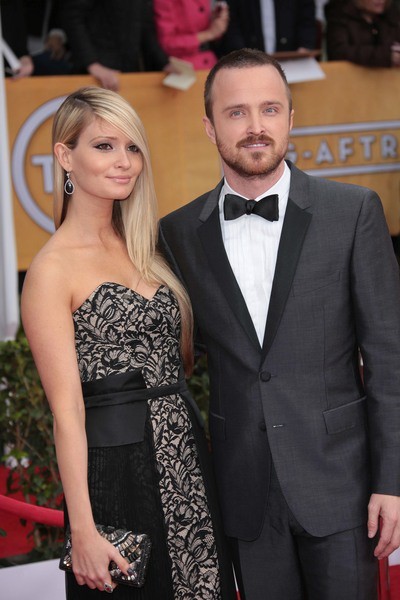 Breaking Bad star Aaron Paul married activist Lauren Parsekian Sunday in Malibu.
Paul and Parsekian met at the Coachella music festival, and began their engagement when Paul proposed to her in Paris. He detailed his proposal in People, "It's this little courtyard outside of this hotel. We were just dancing to Édith Piaf by ourselves on New Year's and then I begged her to marry me."
He also told GQ at the time, "She's the greatest woman that has ever existed. No offense to other women on this planet, but she is hands down the best."
People reports the two celebrated their marriage with his-and-hers cakes. Aaron's cake was stylized to look like the Parisian steps where he proposed, with the words, "My pretty bird, thank you for loving me."