Aaron Paul Announces 'Breaking Bad' Scavenger Hunt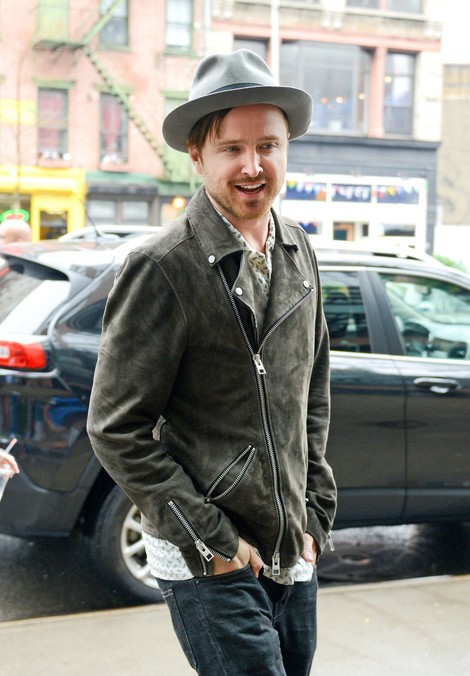 Aaron Paul is giving fans a chance to win memorabilia from "Breaking Bad" by participating in a scavenger hunt prior to Monday night's Emmy Awards.
The series ended last September, and the 66th Primetime Emmys is the last one the show will be eligible for to take home any awards. The show has been nominated for seven awards, including Best Series. Aaron has been nominated for his role as Jesse Pinkman.
On Wednesday, Paul announced on Instagram that he will award prized props and scripts to fans prior to the Los Angeles ceremony.
 
He wrote, "Dear friends, In honor of the Emmys and the final time Breaking Bad will be up for anything at the Emmys I will be holding a scavenger hunt around LA on Monday before the Emmys for all of you Breaking Bad fans.
 
"There will be signed Breaking Bad scripts, posters, dolls, action figures and some really cool Breaking Bad art hidden all over the Hollywood area. Just wanted to do a little something to say 'Thank You' to everyone that has supported us thru out the years. We couldn't have done it without you! Happy hunting."