Aaron Gillespie Of The Almost Talks 'Monster Monster'

The Almost
are back with "
Monster Monster
", the follow-up to their hit 2007 album, "
Southern Weather
". While
Monster
is technically their second album, some might view it as being their first
true
album because "Southern Weather" was written completely by lead singer, Aaron Gillespie - both lyrically and musically. But this time around Gillespie has a band of warrior musicians around him and they worked in collaboration to make the new disc.
Monster
is a terrific - fun filled pop record that is reminiscent to the
Blink-182
and
Sugar Ray
-fun sound of the late 90s - except The Almost appear to have done it with more depth. It's the type of album that you can actually listen to from beginning to end and be on a journey within your own head; which is something of a rarity nowadays.
Monster
is versatile in that it's the type of album that you should take with you as you drive alone through the desert sorting things out with your internal conversation - and yet it can be played at a party and have the scene hopping.
Starpulse's Eric Stromsvold recently had the opportunity to sit down with lead singer of The Almost,
Aaron Gillespie
to discuss the creative process behind the new album.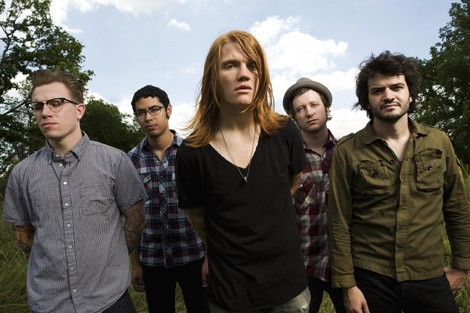 Image © EMI Music North America
Starpulse
: Since you played all of the instruments on the bands first record, "Southern Weather," I was wondering how it was for you to step back and have "Monster Monster" be a collaboration with your bandmates?
Gillespie
: It was really great, man. It's super cool to make a record where you can look behind you and have people kind of cheer you on and or telling you something sucks or it's great; it was kind of relieving.
Did anyone bring anything unexpected to the studio that you were really blown away by?
AG
: Oh yeah, every guy had such great guitar riffs and the bass licks came out so well. Everyone just really kind of shined through the whole situation. I mean, I expected everyone to be really good but it was cool because you would hear a certain melody or something that would just surprise you. It was definitely a work in progress record which was cool. We had nothing prepared so I got surprised a lot.
What were some of your inspirations while writing the album?
AG
: I always try to answer with a musical answer. I was really just inspired by life in general on this record. The every day and every man issues, stuff like that. It's hard to cite any specific musical influences but it was definitely a whole lot self-searching through this record and a whole lot of trying to find out what makes the human tick.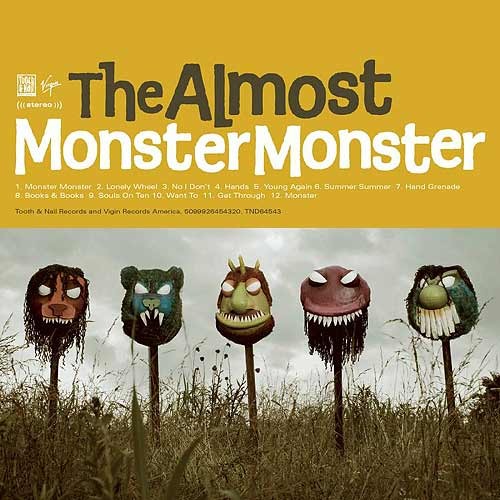 Image © EMI Music North America
What was making you tick at the time?
AG
: The record "Monster Monster" is about the darkness that every person has in their life, sort of your proverbial 'monster' if you will. Trying to find how to get that out of your life, trying to make that public and find hope and grace through that, so that whole thing is the underlying theme of the record.
You guys are currently on tour with
The Used
. How's that going for you?
AG
: It's so awesome, man, really great guys on the shows. The events are super fun. Sort of [a] real just hang out atmosphere to the shows. It's really a nice two hours. I was kind of apprehensive going into it initially because they're a way heavier band than The Almost is but it's working out. So we're stoked for sure!
"Monster Monster" drops Tuesday November 3rd!
Story by
Eric Stromsvold
Starpulse contributing writer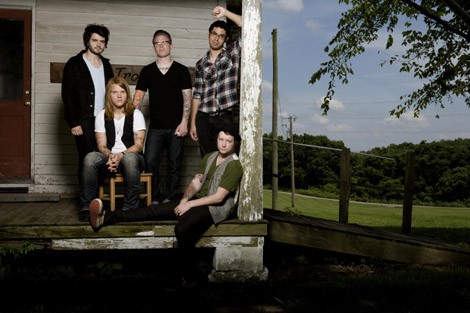 Image © EMI Music North America
MySpace Page
Preorder the new album on iTunes