A$ap Rocky Charged With Assault After Allegedly Slapping Fan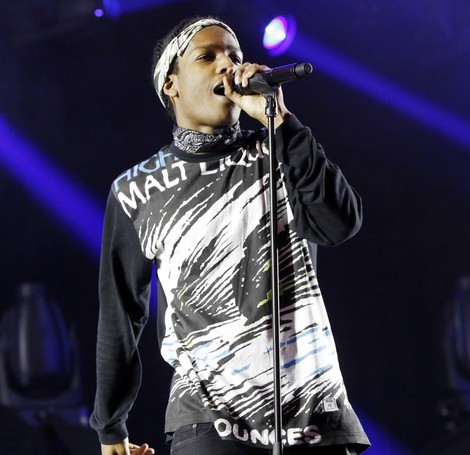 Rapper A$ap Rocky was charged with assault after reportedly slapping a fan at Jay Z's "Made In America" festival in Philadelphia, Penn., over the weekend.
On Wednesday, a woman filed a criminal complaint with Philadelphia's District Attorney's Office, claiming the singer struck her while he was making his way through the crowd during Saturday's festival. The rapper was apparently trying to avoid fans who were pulling on his shirt.
 
The unnamed fan claims she got whiplash from the impact of A$AP's hand.
 
The singer has been charged with misdemeanor simple assault.
A$ap's moniker has multiple meanings, including "Always Strive and Prosper," "Assassinating Snitches and Police" and "Acronym Symbolizing Any Purpose."