A Winner Is Crowned On 'Face Off'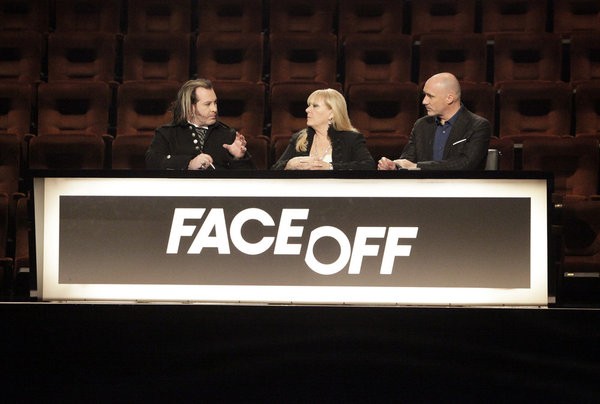 Anthony, Kris, and Wayne face one last challenge on "Face Off" before one of them will walk away with a new car and the $100,000 prize.

The final challenge will be revealed before a live audience in Las Vegas when the guys are challenged to create two original themed characters for the aquatic show "Le Reve" - The Dream.

Each artist chooses a theme for their characters – one the dream thief and the other the victim – and the characters must 'hold up' during the show. "Le Reve" takes place in and around a million gallon water tank so the makeups must be waterproof – something the artists have never encountered.

Along with an extra day to create the characters, each artists gets to choose two of the eliminated artists to lend a helping hand with the work.

When McKenzie and Michael visit the lab for one final walk-though the artists lament that they will no longer have Michael's counsel offering his tips and suggestions for the best results in their creations.

Once in Las Vegas the guys discover a plush suite complete with a pool table where they will be staying.
With the pressure already getting to the artists, Anthony had to re-sculpt a piece at the last minute because it was too damaged to repair.

Once the characters have been revealed on the stage judges Glenn Hetrick, Ve Neill, and Neville Page get a closer look before the characters take to the water for the show.

Before making any comments Glenn said the show was one of the coolest things he had ever seen. Ve noted that the cosmetics held up and looked as good after the show as they did before it.

The judges said that Kris made some great choices with his paint and had some great and beautiful sculptures.

Ve said that Anthony did an amazing job. The judges called Anthony's paint work gorgeous with a perfect profile, and was beautiful in an alien way.

Wayne had a great team of characters that related to each other and had a lot of beautiful stuff going on with quite a few successes.

After saying that it was a close one, Glenn named the season four winner as Anthony.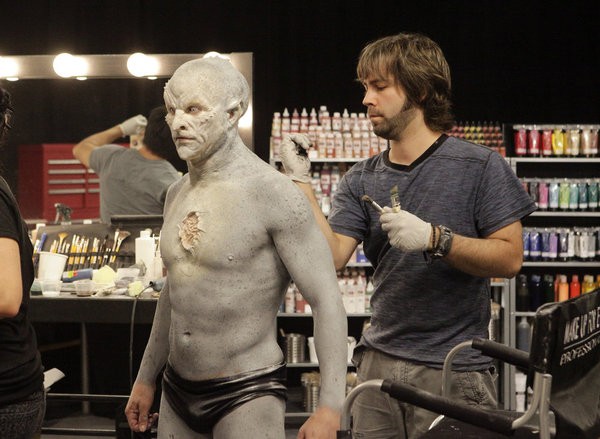 "Face Off" will return for season five in August; and while the cast has not been named yet, season four's Eric Z. earned redemption and a second chance on the show after being named the winner of the web series "Face Off: Redemption."