A Wedding, Financial Woes & An American Mother-In-Law Fill The Two-Hour 'Downton Abbey' Season 3 Premiere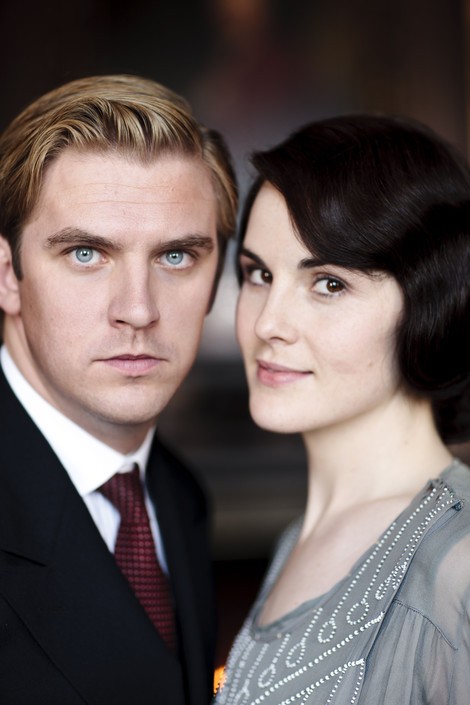 After two seasons of anticipation, it finally happens on "Downton Abbey" - Lady Mary and Matthew seal the deal and get married. Of course, it isn't without some drama.

Earlier in the episode patriarch Robert Crawley discovers his worst fear: the family is out of money. He mistakenly invested a huge sum in a single stock - a Canadian railroad company that winds up going bankrupt. The money, which came predominently from his American wife Cora's side of the family, is gone.

Prior to the wedding, Robert tells his eldest daughter Mary what transpired. She is devastated at the thought of losing Downton Abbey, the only home (mansion) she has ever known. Coinicidentally, the bride groom is set to inherit a great fortune. Seems convenient, right? However, Matthew doesn't feel right about keeping the money because it belonged to his dead wife Lavinia's family. Although Matthew did care for his deceased wife, his heart always belonged to Mary.

Mary can't understand Matthew's conflict and nearly calls off the wedding. But with little pep talks from the downstairs servants, the couple mends ways, understanding that squabbling and disagreements are part of any marriage. And thankfully, Mary chooses Matthew over Downton Abbey. Plus, she has another plan in mind.

Shirley MacLaine makes her debut as Cora's American socialite mother, Martha Levinson. She brings a much-needed American flair to the sometimes stuffy Crawley family, much to the distress of Robert's mother Violet, the Dowager Countess of Grantham. When a dinner party goes awry, Martha suggests a buffet-style meal, shocking the Crawleys and their servants. Unsurprisingly, the guests love it.
Mary and the Countess conspire to get Martha to fork up some cash to save Downton Abbey, but grandma refuses. Like many in the 21st century, the Crawleys must find another way to keep their beloved home from foreclosure.

Lady Sybil attends her sister's wedding with her former chaueffer/Irish commoner husband Branson, even though their presence causes a lot of stress. When it's revealed that the countess paid the way for their passage, Branson is touched by the act of unexpected kindness.

Poor Lady Edith, the least attractive of the Crawley daughters, finally takes a stand for true love. Afraid of being a spinster, she follows her heart and pursues (and catches) a much older gentleman despite her father's objections.

Cook Mrs. Patmore shows how good a friend she is by accompanying housekeeper Mrs. Hughes to the doctor for an unfortunate diagnosis - possible breast cancer. And maid Anna schemes to find a way to get her husband John Bates released from jail, who was unjustly imprisoned for killing his ex-wife (who in fact committed suicide).
What's up for the Crawleys and their devoted servants? Lady Edith's wedding for one, and from the look of the previews, it appears that wedding won't go smoothly either...