A Voluptuous Mariah Carey Wears A Low-Cut Red & Silver Frock For Rockefeller Christmas Tree Lighting Gig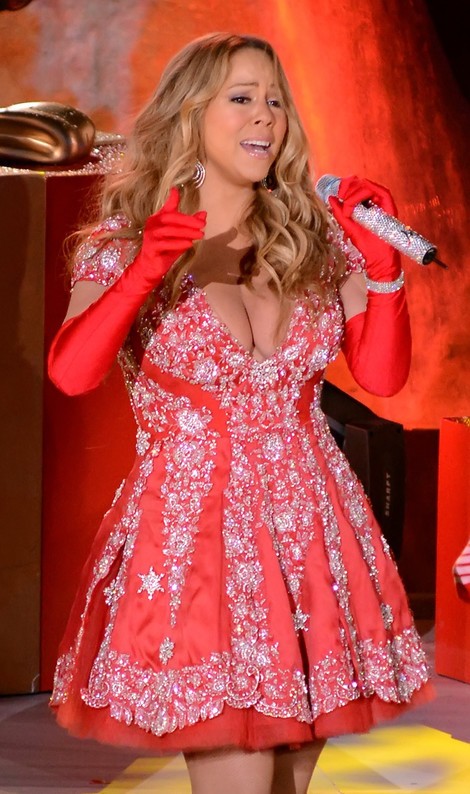 Va va voom! A very curvy Mariah Carey taped her performance for the tree lighting ceremony at Rockefeller Center in New York City on Tuesday, and she showed off her holiday spirit in two sexy gowns.
First the singer wore a short red and silver frock that revealed ample cleavage. She paired it with bright red gloves and sparkling silver shoes while singing into a crystal covered microphone.
The icon also wore a shimmering silver gown with a fur stole and a giant flower in her hair. When it comes to making a statement on stage, Mariah knows how to do it in style.
The singer has been busy preparing for her role as judge on the 12th season of "American Idol," which kicks off on Jan. 16. She and co-judge Nicki Minaj have famously butted heads during the audition rounds.
Check out more photos of the diva...