A Very Voluptuous Kim Kardashian Shows Off Her Curves In New Perfume Billboard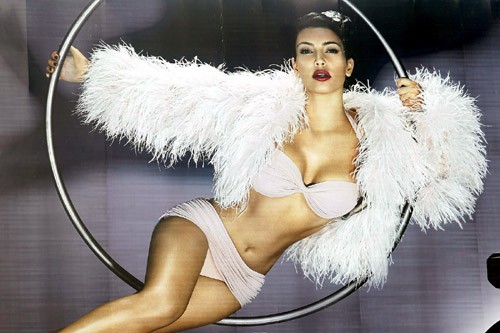 A new Kim Kardashian billboard has been unveiled next to the famous Chateau Marmont in Hollywood advertising her new fragrance named "Voluptuous." You can say that again!
The fragrance has been in the works for more than a year and a half but will not be available until February. Sorry Christmas shoppers!
The perfume includes "notes that were chosen to reflect aspects of her personality, with jasmine, tuberose and gardenia evoking her femininity and tonka bean and sandalwood suggesting an even softer side."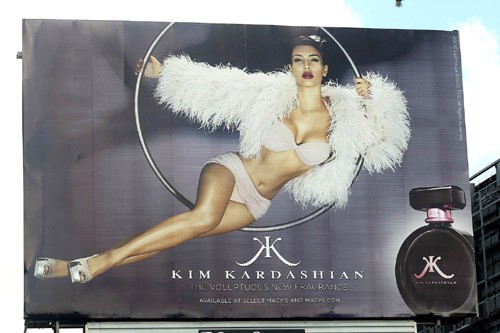 Click for more great Kim Kardashian pictures: