A Very Pregnant Kim Kardashian Wears Tight Leather Pants & Looks Great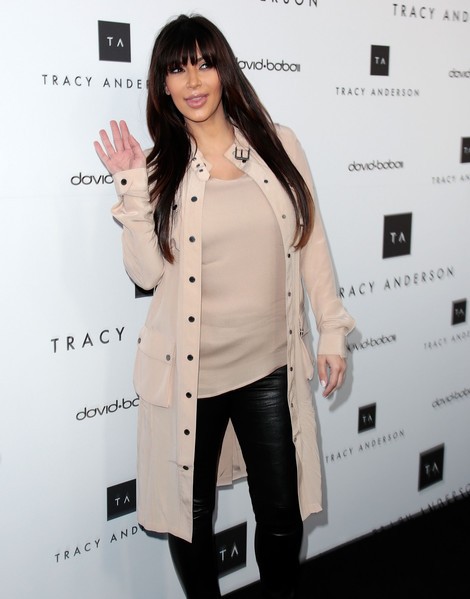 Kim Kardashian attended the opening of the Tracy Anderson Flagship Studio in Brentwood, Calif., on Thursday, and the reality star made quite a (positive!) style statement in black leather pants.
The "Keeping Up With The Kardashians" star has been skewered by bloggers and the media over the past couple of months for her questionable maternity wear, and it seems like she has either hired a stylist or decided to tone down the super tight dresses and skirts she has been wearing recently.
Kim's sister Khloe recently defended the reality star, telling "Entertainment Tonight:" "I think it's disgusting anyone would pick on anyone's weight - especially a pregnant person."
Former supermodel Helena Christensen has also spoken up for Kim. She wrote in a letter to the Huffington Post: "It's enough that they persistently project a negative focus on women's physical shapes; but a public bullying and attacking of a pregnant woman because of her growing shape is just lower than low."
Kim and her boyfriend Kanye West are expecting their first baby together this summer.
Check out more photos of Kim in Brentwood...