A Very Plaid Bill Murray Talks 'Moonrise Kingdom' At Cannes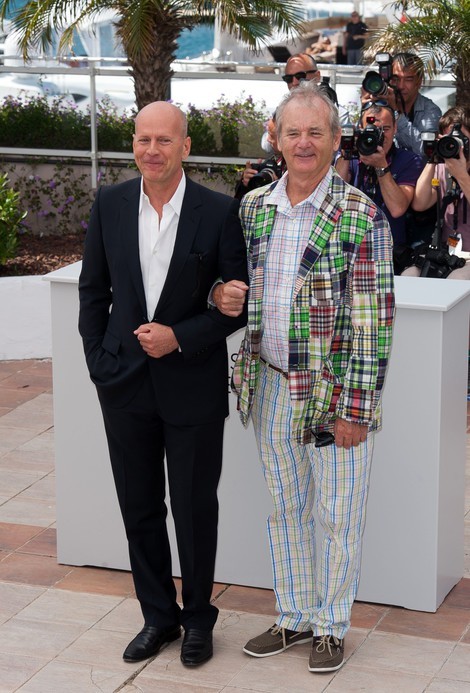 Bruce Willis and Bill Murray attended the photocall for "Moonrise Kingdom" at the Cannes International Film Festival at the Palais des Festivals in France today.
The "Caddyshack" star wore some interesting duds - plaid pants, a plaid jacket and a plaid button-down shirt. Naturally, none of the plaids matched.
Wes Anderson directed and co-wrote "Moonrise Kingdom," a period comedy-drama set in the 1960s. A pair of young lovers (Jared Gilman and Kara Hayward) from an island off the New England coast head for the hills and throw their small town into a frenzy.
According to Reuters, Murray explained in his classic deadpan manner, "I really don't get any other work but through Wes. I just wait by the phone."
He added, "These are what we call art films. I don't know if you know what those are. They're films where you work very, very long hours for no money and...all we get is this trip to Cannes."
Anderson has done other quirky films, including "Rushmore," "The Royal Tenenbaums," and "The Life Aquatic With Steve Zissou."
See more photos of Bill from Cannes...